Jimmie Johnson's IndyCar Teammate Scott Dixon Reveals He Nearly Drove a NASCAR Cup Car
Published 03/12/2021, 11:00 AM EST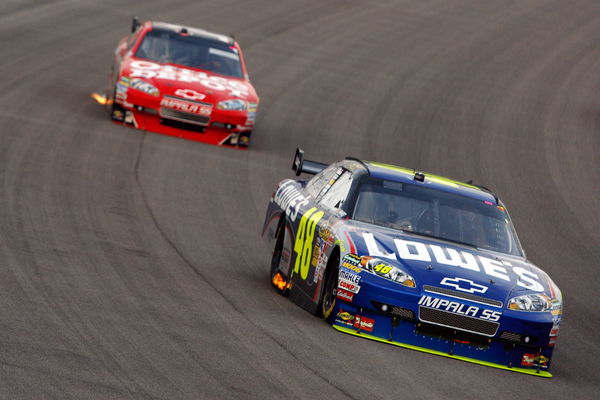 ---
---
NASCAR icon Jimmie Johnson and Scott Dixon are gearing up with Chip Ganassi Racing to showcase impressive showings in the 2021 IndyCar Series. Dixon is the defending champion in the open-wheel racing division, and will hence be good company for Johnson as a teammate.
ADVERTISEMENT
Article continues below this ad
But while the former Hendrick Motorsports driver has moved to try the IndyCar challenge, has Dixon ever considered driving a NASCAR Cup Series car? In a recent conversation, Dixon revealed how he was due to test one with Chip Ganassi Racing.
Dixon stated, "I don't think we've really spoken about me having a go in a Cup car. It came up a while back with Chip, you know, I did the ride swap obviously with Jamie but that was at Talladega."
ADVERTISEMENT
Article continues below this ad
Had schedule problems with the IndyCar side, said Scott Dixon
Dixon had trialed Jamie McMurray's Cup Series car at the Talladega Superspeedway back in 2011. At the time, he had naturally felt stark changes from his IndyCar machinery, switching to the stock car.
The reigning IndyCar champion continued, "He actually got to take the IndyCar to Barber, so I feel like I got the raw deal. And then I was meant to do a test with Chip back in the day, and then like right before the test he said that if I crashed the car, I'd have to pay for it!
"I was like 'well then I don't really need to test then!' so I never did it. I think we had schedule problems with the IndyCar side. But yeah, I don't know, I'd love to."
Jimmie Johnson would look to pick up some tips from Dixon ahead of his rookie season
ADVERTISEMENT
Article continues below this ad
It does feel slightly unusual to say that the 7-time Cup Series champion will have a 'rookie season' in IndyCar at the age of 45. That said, Johnson is not one to back down from a challenge and will put his best foot forward.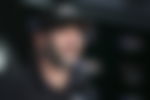 Having a series champion alongside him as a teammate will undoubtedly help Johnson in his cause. In addition to his testing sessions at different locations, Dixon's expertise will come in handy when the No.48 drives around the tricky road course circuits.
ADVERTISEMENT
Article continues below this ad
Therefore, it will certainly be intriguing to see how Johnson and Dixon develop their relationship over the duration of the 2021 season. Hopefully, by becoming good friends, Johnson could someday aid Dixon in getting another shot at a NASCAR Cup car!