Jimmie Johnson Lauds NASCAR Champ Chase Elliott's Ability to "Make Stuff Happen" that Even He Cannot
Published 01/29/2021, 7:45 AM EST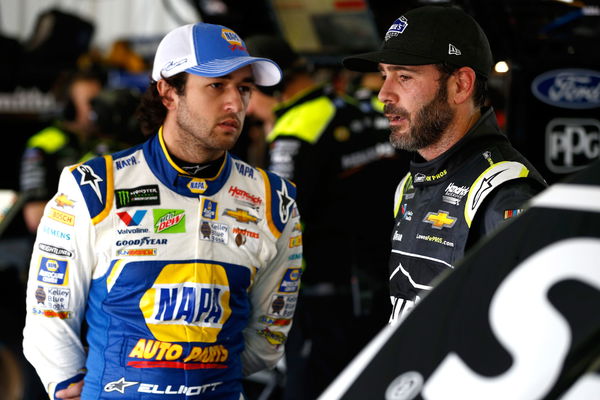 ---
---
The warm embrace between Chase Elliott and Jimmie Johnson back in November when Elliott won his maiden NASCAR Cup Series title, was one of the biggest moments of the season. It was also Johnson's NASCAR farewell and Elliott said his emotional goodbyes to one of his mentors.
ADVERTISEMENT
Article continues below this ad
Now, he meets Johnson once again in a major racing event, having another chance to pick the NASCAR legend's brain. Elliott and Johnson are teammates for Action Express Racing at the Rolex 24 this weekend but will drive different cars with other teammates.
Ahead of the event, Johnson's words for Elliott show far along the 25-year-old has come. Johnson hailed Elliott's ability as a NASCAR driver, along with his willingness to learn and then applying those learnings quite effectively on the race track.
ADVERTISEMENT
Article continues below this ad
The 7-time NASCAR Cup champion is very proud of everything his former NASCAR teammate has achieved.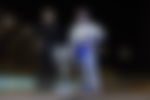 Jimmie Johnson is highly proud of Chase Elliott
"I've known him for so long and in such a way that he's still the same Chase to me. Just his ability to drive a car and what he's learned, how he's applied all the things you can draw from as a race car driver at Hendrick Motorsports," Johnson said during a media interaction.
"The way he's been able to exploit it. More than anything I'm just proud of him," Johnson added.
Johnson is a legend in the world of motorsports and has achieved things many can only dream of. However, Johnson believes there are things on the race track which he cannot pull off, but Elliott can.
"He's been able to make stuff happen that I haven't been able to make happen. Excited for him," Johnson expressed.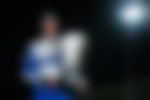 The Rolex 24 is a whole new challenge for the reigning NASCAR champion, but Johnson is happy with how Elliott is learning the tricks of the trade. He saw the same eagerness to learn in Elliott this past week, as he did through the years in NASCAR.
Johnson explains how Elliott is adapting well at the Rolex 24
"Seeing him get out of the car yesterday, it's very familiar – the big wide-eyed expression he has. I'm a few months ahead of him trying to get used to high downforce cars. But our conversation is pretty much the same with the more experienced drivers," the 45-year-old added.
The former no. 48 car driver at Hendrick also threw light on how he is helping Elliott get comfortable in a sports car. To Johnson's sheer delight, Elliott is adapting well.
ADVERTISEMENT
Article continues below this ad
"I'm trying to help him with the small victories I've had so far. How to use the brakes, how to exploit lap-times with downforce. Been trying to share that with him and he's adapting quickly," Johnson said further.
Time and again, Elliott has spoken about Johnson's contribution to his career and how much he has learned from him. This weekend's Rolex 24 at Daytona is another chance for Elliott to spend more time with Johnson.
Additionally, those words of high praise from Johnson will certainly motivate Elliott a lot ahead of his NASCAR title defense.
ADVERTISEMENT
Article continues below this ad