Jimmie Johnson Reveals Bizarre Accusations that Fans Leveled Against Him in His NASCAR Career
Published 01/06/2021, 7:00 AM EST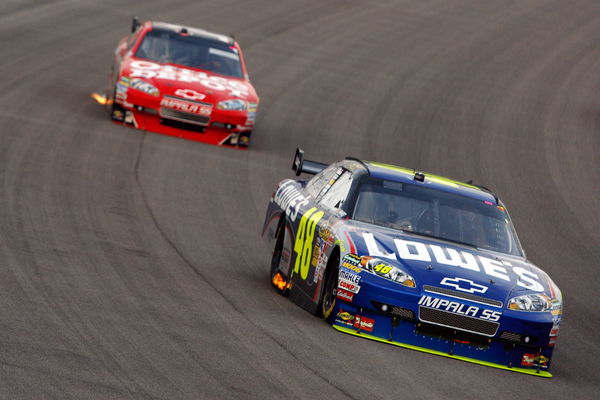 ---
---
In sports, all fans have a favorite sportsperson who they support. Even in NASCAR, fans are loyal to various drivers. Recently, Jimmie Johnson spoke about a few odd accusations that some rival fans throw at him. According to him, just about anything goes, in terms of accusations, no matter how far from the truth it is.
ADVERTISEMENT
Article continues below this ad
The #48 driver admitted that failing to share information with his teammates, was one accusation. Some people were also under the impression that Johnson received favorable treatment. This included getting better engines, better cars, and parts. Add to that a little conflict on the track as the cherry on top.
Jimmie Johnson got his own back at the haters
ADVERTISEMENT
Article continues below this ad
While in reality, any kind of contact is unintentional, fans of Johnson's teammates are quick to pounce. To prove that he could take the hate in stride, Jimmie Johnson came up with the 'BlameJJ' hashtag. Of course, more hate poured in, but they all bordered on the bizarre.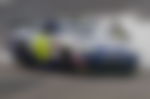 Johnson revealed that he was once blamed for global warming. Meanwhile, another fan blamed him for his own extra-marital affair. He said, "There was a race where the haters wanted to have their moment and were accusing me of all kinds of things. I'm guilty of all of it, I'm a bad teammate, I don't share. There's favoritism in the sport, NASCAR shows me favoritism."
ADVERTISEMENT
Article continues below this ad
All said and done, Jimmie Johnson is a trooper and it is no wonder that many still respect him. Even though he has few people who are not fans of his, nobody can deny his greatness and impact in the sport.
The man is undoubtedly a legend, right alongside the likes of Richard Petty and Dale Earnhardt. Now that he has retired from full-time NASCAR racing, it will leave a massive void in the sport.
ADVERTISEMENT
Article continues below this ad