Jimmie Johnson Reveals How One of His Biggest Fears Came True: "Painful in Many Ways, Long-Lasting"
Published 01/08/2022, 12:38 PM EST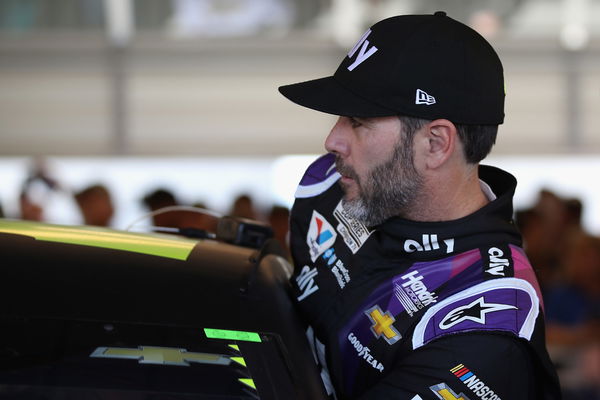 In a recent conversation with Graham Bensinger, Jimmie Johnson spoke about his early racing days, and the 7-time champion shared some interesting details about himself. In what may come across as a surprise for many NASCAR fans, the NASCAR legend did not start off immediately on the NASCAR trajectory. Instead, he harbored dreams of competing in the motocross arena. However, he did have a bit of fear with regard to racing on two wheels, and it did come true.
He said, "There was a time in Oklahoma, for the mini Nationals. I fell and a rider rode over, kind of on the side of my chest to my armpit. It was Day 1 of seven days of racing over the summer. Painful in many ways, long-lasting. There was a crash at the first turn of Barona Oakes, my local track. Which then led to a few laps later, crashing and breaking my knee and having reconstructive knee surgery."
When he turned 12, his father forced him to stop racing on bikes. This was largely from a safety perspective, as there were many youngsters getting injured. Johnson himself confessed that he was fairly injury-prone, and he broke several bones over the course of his bike career.
ADVERTISEMENT
Article continues below this ad
What else did Jimmie Johnson say about the crash?
ADVERTISEMENT
Article continues below this ad
"My 8th birthday. Wasn't the first turn or being run over so much. I was on a small bike and the jumps were built for bigger bikes. Some of the faster kids in my class were brave enough to try these, and I didn't have that bravery to just send it off the jumps. At a certain point in my career on bikes, it held me back and kept me from moving forward."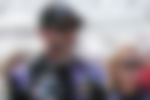 He acknowledged that there were a few fatalities around the sport. This often happened to kids via head injuries. In fact, broken bones were fairly common. Johnson also admitted that he was 'bummed' to give up on a budding bike racing career. However, he always felt that racing was always his calling, even though his last injury saw him break both feet and seven toes.
ADVERTISEMENT
Article continues below this ad
Well, NASCAR fans can only be glad that Johnson graced the sport where he made his name as one of the greatest of all time.