Jimmie Johnson Reveals Two Terrifying Incidents When He was 'Most Scared' on a Racetrack
Published 12/22/2020, 11:44 AM EST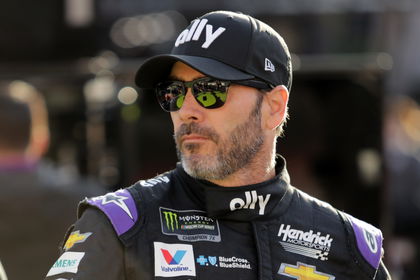 ---
---
Jimmie Johnson has stepped away from NASCAR after several years in the sport. Back in 2014, he spoke to prominent TV host, Larry King on a variety of topics. King asked him about the one time he had been scared the most, and Johnson was quick to answer him.
ADVERTISEMENT
Article continues below this ad
He said, "I've had two that were equally scary. Both times I had no idea what was going to happen, where I was going to go.
Speaking about the first incident, Johnson said, "One was in 2000 where I lost my brakes at a road course event in Watkins Glen, New York. Went flying off the road and had no clue where I was going to end up."
ADVERTISEMENT
Article continues below this ad
The Hendrick Motorsports driver thought that he was in serious trouble when he found himself careening towards a white wall. To his surprise and relief, the wall was made of foam and it managed to stop his car.
What was the other incident involving Jimmie Johnson?
However, there was another incident in 1995 at the Baja 1000 in Mexico. Jimmie Johnson confessed that he dozed off, and when he shook himself awake he realized that he was going too fast.
To make matters worse, there was a sharp right turn approaching. Naturally, he speared off the course and ended up in the mountains.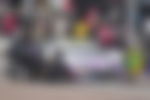 On a terrifying note, he went flying off into the darkness and had no idea how far he would fall. In the end, he crashed heavily, but he and his co-driver managed to escape injury. He also gave everyone a big scare when they discovered him under a rain parka.
ADVERTISEMENT
Article continues below this ad
In the meantime, he thought his co-driver was seriously injured, but then he soon escaped without a lot of problems. Sadly Johnson's car, fondly called 'Butch', did not survive without deep battle scars.
In the end, Jimmie Johnson and his co-driver were just glad to walk away with their lives.
ADVERTISEMENT
Article continues below this ad