Jimmie Johnson Reveals Which Tracks He Is Looking Forward to Most in the 2021 IndyCar Season
Published 10/28/2020, 8:00 AM EDT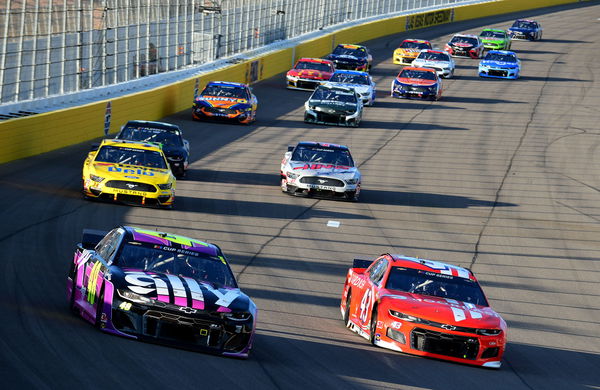 Jimmie Johnson is simply counting down the days until he can finally step into an Indy car. The 45-year-old is set to link up with Chip Ganassi Racing and newly crowned champion, Scott Dixon. Johnson also roped in Carvana as a primary sponsor for his IndyCar stint.
As per his deal, the seven-time Cup Series champion will contest 13 races in 2021, all of which will be road and street courses.
Of course, a lot of things could potentially depend on the COVID-19 situation, though Jimmie Johnson will adapt if needed. Recently, Johnson spoke about what he is most looking forward to when he kicks off his IndyCar career.
ADVERTISEMENT
Article continues below this ad
He said, "I'd say Long Beach is probably the one I'm most excited for just with my days of hanging on the fence, being there in person. It was always a weekend where I was able to check with Chevrolet folks, know what was next for me in my career. There's sentimental value to that race."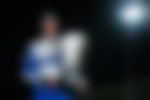 Jimmie Johnson also confessed that another track that he would love to race on is Laguna Seca. This is largely because he wants to try to tackle the most famous corner, the Corkscrew. This remained a pipe dream for a long time until Chip Ganassi offered him the chance to hop in an Indy car.
ADVERTISEMENT
Article continues below this ad
Will Jimmie Johnson compete in the Indianapolis 500?
The NASCAR veteran knew that that question was going to pop up, eventually. However, he effectively dodged it, declaring that he is only looking forward to racing at road and street courses.
ADVERTISEMENT
Article continues below this ad
In spite of his insistence, he did not outright deny it, and there is a possibility that he could be sorely tempted. However, if he wants to make that happen, it would be up to the Chip Ganassi Racing team. Until then, Jimmie Johnson can only seek to fulfill his contractual obligations.
However, before he can think about IndyCar, he has to wrap up the current NASCAR season. There are just three races left, namely Texas, Martinsville, and the season finale at Phoenix.