Jimmie Johnson Set to Feature in Iconic Race of Champions After Previously Winning it With Jeff Gordon
Published 11/17/2021, 2:50 PM EST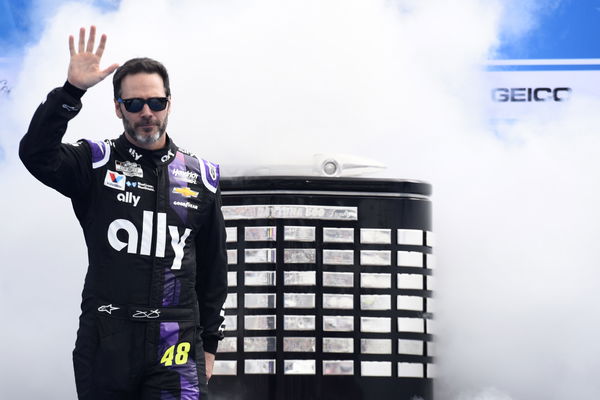 After two years, the Race of Champions will finally return to the track. The 2020 edition was an online event, due to the COVID-19 crisis. Meanwhile, the 2021 edition was not held at all, but the 2022 ROC will kick off in Sweden. It is also worth mentioning that this will be the first time the race will be held on a snow surface. As per the latest news, NASCAR legend Jimmie Johnson will compete in the event.
According to reports, Johnson will team up with compatriot, Travis Pastrana, for the iconic event. The 7-time Cup Series champion has already insisted that he is excited to be back at the event. Additionally, Johnson and Pastrana are representing Team USA in the Nations' Cup in Pite Havsbad in Sweden for the event's snow debut.
ADVERTISEMENT
Article continues below this ad
The ROC is an annual event that has been held since 1988. However, there were just three occasions where the event was not held. To be precise, in 2013, 2016, and 2021. The first was due to political unrest in Bangkok, while the second was because the date was changed too early in the coming year.
ADVERTISEMENT
Article continues below this ad
Has Jimmie Johnson competed before, and how has he performed?
The short answer is that he is familiar with the iconic event that pits drivers from different disciplines against each other. Johnson first competed in the ROC in 2002, where he teamed up with Jeff Gordon and MotoGP rider Colin Edwards. In that same year, the trio managed to win the Nations' Cup. It is also worth noting that Gordon took racing duties, while Johnson handled the Rally portion and Edwards was on the bike.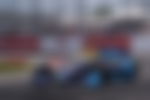 The American trio represented Group C and competed against Spain and Brazil. On that occasion, Johnson and Gordon came away with a win and a loss each. Gordon even lost to F1 driver Fernando Alonso. In the Knockout stage, the three of them barely defeated France, who had Rally legend, Sebastien Loeb. At last, the USA defeated Italy in the final, even though Jimmie Johnson lost his showdown.
ADVERTISEMENT
Article continues below this ad