Jimmie Johnson Sheds Light on the Common Factor Behind His & Tom Brady's Success
Published 11/11/2021, 5:50 AM EST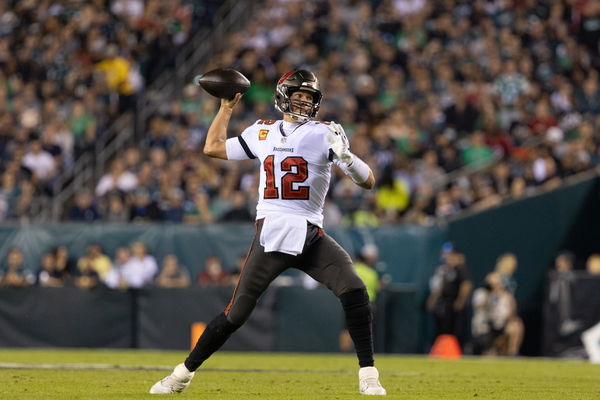 ---
---
How does someone like Jimmie Johnson, at 46 years of age, still compete at the highest level? The NASCAR legend recently revealed the key to the success of athletes like him and Tom Brady, who are still performing on the biggest stage despite climbing up the ladder of age.
ADVERTISEMENT
Article continues below this ad
The Chip Ganassi Racing driver feels that it's the circle of people that surround an athlete, and particularly their family, that keeps them going. Johnson described how it's his wife Chandra Janway and her understanding of him, which is one of the biggest factors of his success.
"It has so much to do with the people who surround you," Johnson said.
ADVERTISEMENT
Article continues below this ad
"Channie's support and understanding of what makes me, me and chasing my dream, none of this would've happened at the level that it has or continue to take place if it wasn't for her support."
But in Jimmie Johnson's opinion, the only other "older athlete" who is still defying his age and putting in season after season of excellent numbers is the Quarter Back of Tampa Bay Buccaneers.
"Currently it's Tom Brady."
Even though he doesn't know him personally, Johnson claims Tom Brady appears to have that support from home and family that is a common factor in both of their continuous success.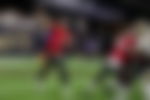 Age is just a number for Jimmie Johnson and Tom Brady
Both Tom Brady and Jimmie Johnson have won seven titles each in their respective sports. But more impressively, it's the age at which they won it.
Brady was 43 when he won his seventh Super Bowl while Johnson was 42 when he won his record-equaling seventh Cup Series title.
However, the former Hendrick driver still feels he isn't a good enough example for his age.
"I wish I was little bit better of an example of winning championships right now today."
Nevertheless, both Tom Brady and Jimmie Johnson are still kicking it in NFL and IndyCar and the way things are going, neither is nearly done yet.
"I'm as excited today to go racing as I was when I was a teenager," Johnson said.
ADVERTISEMENT
Article continues below this ad
Every athlete has a peak point, past which the natural talent just doesn't cut it anymore. Beyond that point, it's the conditioning of mental and physical health which is key to any athlete's longevity. Naturally, it's only the greats who can adapt to their age and not let it affect their performances.
ADVERTISEMENT
Article continues below this ad
One of them is Tom Brady. And one of them is Jimmie Johnson.
Enjoyed reading this article? Download our exclusive app to get 24x7 coverage, latest memes and social media banter. Click here to download.