Jimmie Johnson to Run Special Paint Scheme for Texas Race, Designed by His Fan-Turned-Designer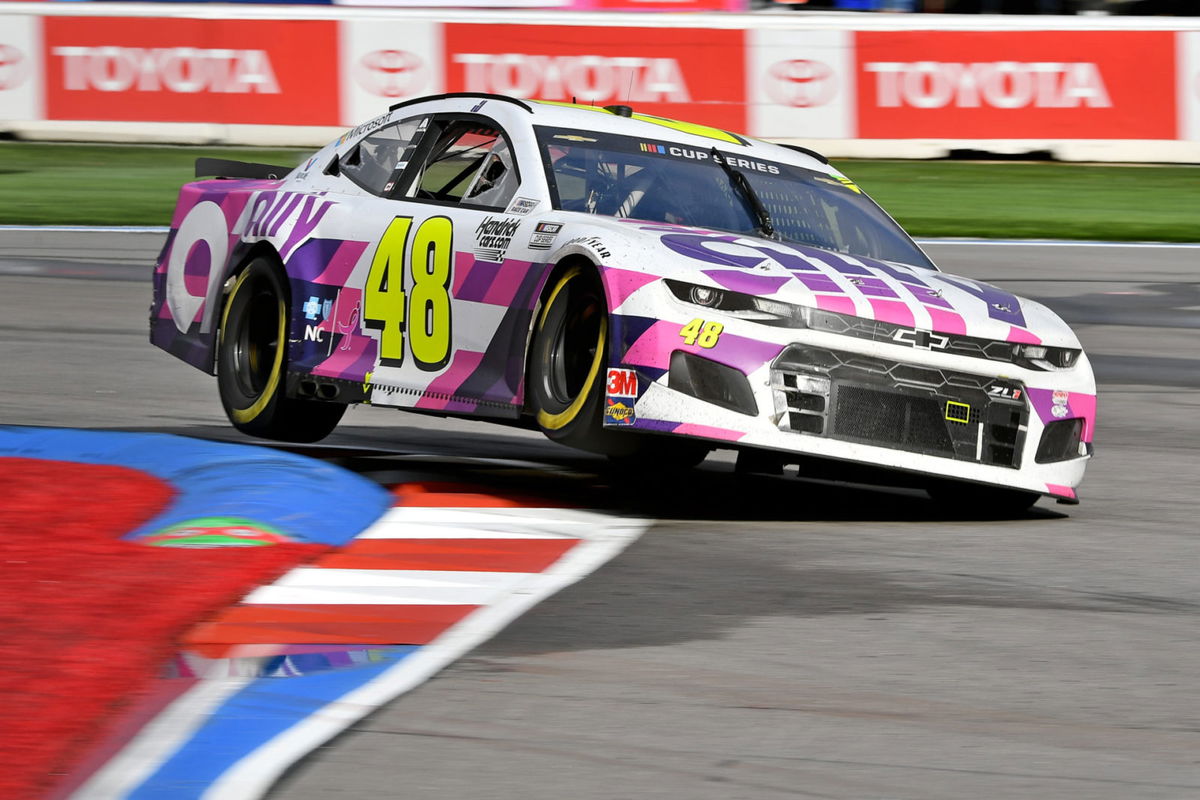 Jimmie Johnson is steadily approaching the end of his NASCAR career. Ahead of the Cup Series race at the Texas Motor Speedway, he teamed up with 19-year-old designer Noah Sweet.
Sweet is a massive Jimmie Johnson fan and he had several drawings of the 7-time Cup champion's car. When he first began to religiously follow Johnson, the Hendrick Motorsports driver was close to his fifth title. Now, Sweet will bear witness as one of his designs will make its grand debut on the #48 car at the Texas Motor Speedway.
"Seven-time Cup champion, no pressure," said Sweet. "This has been my dream. It was just a stressful process, but a fun one. I can confidently say it was fun."
Noah Sweet aspires to design race cars. Never give up on your dreams. 💜🖤💗

Thank you, @lefty_designs for helping us bring this car to life in Texas! 👏👏👏 pic.twitter.com/xSs7yd9YbY

— Ally Racing (@allyracing) October 20, 2020
Jimmie Johnson has left an indelible mark in NASCAR's history books
Without a doubt, the 45-year-old is a legend in the sport, alongside the likes of Richard Petty and Dale Earnhardt. The statistics speak for themselves and the three of them share 7 Cup Series titles each.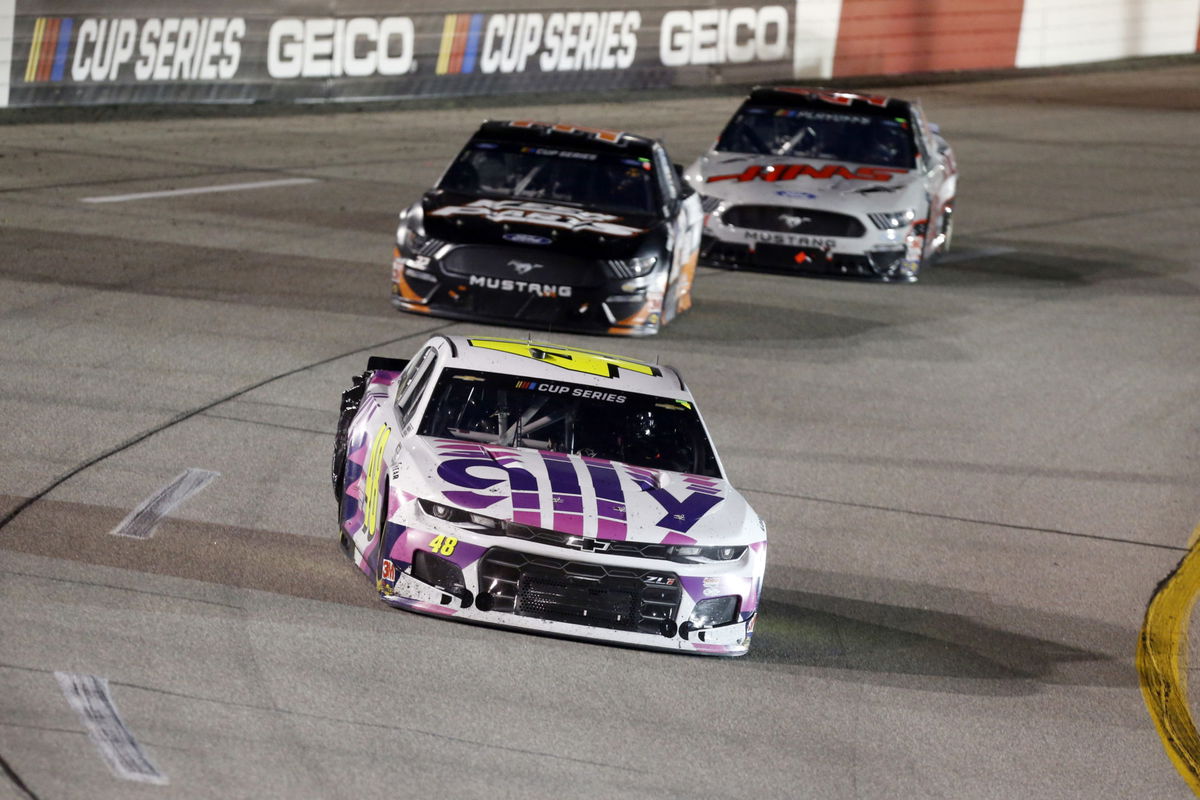 Now, he is simply counting the days until he can trade his NASCAR leathers for IndyCar ones. Johnson heads into this weekend's race in 26th place but will grace everyone with the new livery, courtesy of Noah Sweet. According to Sweet, picking a design was no easy task, as he went through at least 10 concepts before settling on a final draft.
He said, "I kind of took the art aspect and I merged it into my passion for NASCAR and how much I enjoyed it," Sweet said, "and it kind of came together to make this great huge atom bomb of two of my most passionate hobbies, and it turned into what is now. It's really evolved since then, but like I've said time and time again, I never would've thought it would have gotten to this point."
Hopefully, for the 45-year-old, he is able to bow out of the competition on a high note. He has just three races left until his last hurrah, and the NASCAR community will surely miss him dearly.
Read more – Here is How You Can Leave a Message for Jimmie Johnson and Pay Tribute to His Legacy