Jimmie Johnson Vows to Return After 2nd Place Finish at Rolex 24 as Wayne Taylor Racing's No. 10 Wins
Published 02/01/2021, 7:45 AM EST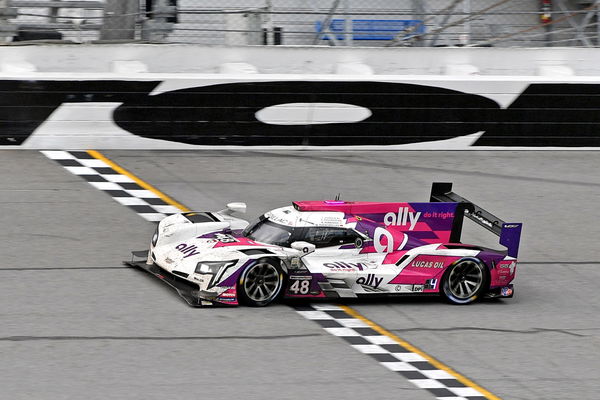 The Rolex 24 Hours of Daytona has officially concluded. Action Express Racing driver Jimmie Johnson and his co-drivers managed to finish 2nd in the endurance race. This was a good result, considering that, in the final few minutes of the race, Kamui Kobayashi was bringing the car home in fourth place.
However, a stroke of luck, courtesy of a tire malfunction for the #1 car promoted him to third. From there, the Japanese driver made short work of the #55 Mazda to move up to second. Truthfully speaking, a win was not out of the realm of possibility.
Unfortunately, the former F1 driver simply ran out of time to catch the No. 10 Acura, the eventual race winners. Speaking to the media after the race, Jimmie Johnson summed up how his race panned out. He said, "So close! What a race and first and foremost, I need to thank Ally for their support in creating this opportunity for myself."
ADVERTISEMENT
Article continues below this ad
"Of course, we always want more. This is my third second-place finish in this race. This is a special one and I'll keep coming back. It's just a very special race," he added.
Jimmie Johnson is proud of the team
ADVERTISEMENT
Article continues below this ad
Johnson declared that the race itself was incredible, and he was so proud of the team. The seven-time Cup Series champion also insisted that they learned a lot from this race, and he hoped that the fans enjoyed themselves.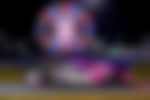 Jimmie Johnson also confessed that he is in desperate need of some sleep. This is largely because he only managed to get around two hours of shut-eye. However, it was all worth it in the end, and he prays that he gets a chance to race in the 24 Hours of Daytona in the future.
ADVERTISEMENT
Article continues below this ad
Now that the endurance race is done and dusted, the 45-year-old will look ahead to the future. The next order of business is his debut season in the 2021 IndyCar series with Chip Ganassi Racing. Obviously, open-wheel racing is a whole new kettle of fish for the NASCAR veteran. However, Johnson will be eager to tackle it head-on and prove that he is a good all-round racer.
MORE – WATCH: Jimmie Johnson and Helio Castroneves' Fun Chat Between Rolex 24 Media Interviews