Jimmie Johnson Working on 'Various Projects' Including Docu-Series to Show NASCAR-IndyCar Transition Phase
Published 03/16/2021, 1:45 PM EDT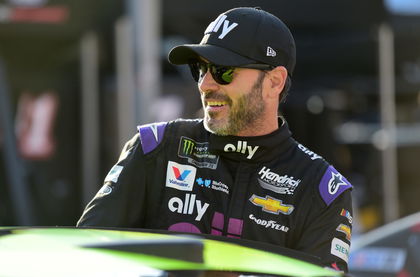 ---
---
Jimmie Johnson is turning many heads his way, despite retiring from NASCAR. The 45-year-old is an IndyCar rookie this year and has taken up a big challenge at this stage of his career.
ADVERTISEMENT
Article continues below this ad
How Johnson navigates this challenge has caught the attention of not just fans, but also drivers from various motorsport disciplines. To everyone's delight and usefulness, the NASCAR legend will soon release a deep insight into his transition from NASCAR to IndyCar and his preparation for the same.
He will do that in the form of a video series or a documentary, and Johnson revealed he is working on 'various projects' to document his experiences.
ADVERTISEMENT
Article continues below this ad
"I'm working on a few projects to kind of document all of this that's going on. Just because it is an interesting perspective and many are kind of going through that stuff," Johnson said during a chat with another former IndyCar plus NASCAR driver, Danica Patrick.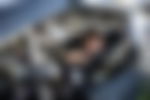 Docu-series on the cards, no 'autobiographies' from Jimmie Johnson
Johnson informed he and his team have been recording content for almost 18 months now, as soon as he had a good idea of the transition he was about to make.
"Working on a docu-series and I have another picture book that we're putting together. And working on how to document that as well," he further revealed.
The former Hendrick Motorsports driver also admitted that many people have urged him to write a book or an 'autobiography' of his experiences so far. However, that does not seem to be happening anytime soon.
"Really not into books. I've had a ton of pressure to write a book, an autobiography, or something. I'm really not there yet. I'd rather do it through images or video at this point," Johnson said further.
Excited for a 'wild' experience
The Chip Ganassi Racing star is aware of the challenges ahead. Johnson knows he will face failures. He called the experience of being a 45-year-old rookie as 'wild'
"It is an interesting journey and there's going to be plenty of failures…I'm kind of starting over. I'm a 45-year-old rookie, which is wild," Johnson expressed.
ADVERTISEMENT
Article continues below this ad
Last week, Johnson ran his final test session in an IndyCar machine. He is happy with the progress he has made and will next drive the car on April 18 in the season-opener at Barber Motorsports Park.
ADVERTISEMENT
Article continues below this ad