Joe Gibbs Expresses Emotions as Grandson Ty Gibbs Creates History on NASCAR Xfinity Series Debut
Published 02/21/2021, 7:00 AM EST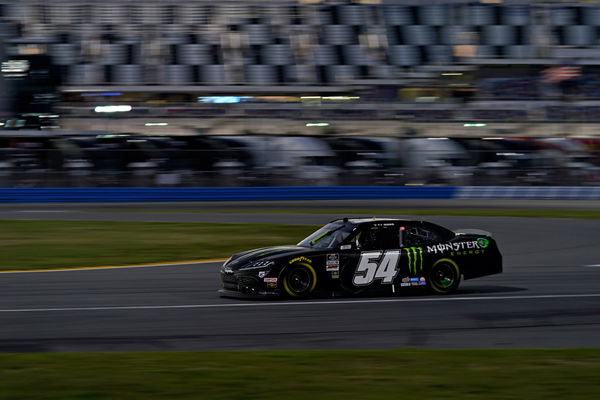 ---
---
On Saturday, Joe Gibbs had plenty to smile about when his grandson, Ty Gibbs won his first Xfinity race. To make matters even better for young Ty, this was his Xfinity debut. Following the race, Joe spoke about his grandson and whether he thought that he would win on his debut.
ADVERTISEMENT
Article continues below this ad
The former NFL coach confessed that he did not see it coming.
He said, "This is such an experience for us. I've been blessed to have been in the space I've been enjoying. I was just worried about him making laps. We didn't dream about him up front like that. I wish that Coy [Gibbs] was here, because Coy has kind of guided Ty through his whole racing career."
ADVERTISEMENT
Article continues below this ad
Joe Gibbs was truly proud of his grandson Ty Gibbs
The 80-year-old revealed that when his wife found out, she cried. Joe Gibbs wasn't fairing any better himself, as he was 'shaking like a leaf.' He also commented on a small moment on the final restart when Ty got on the grass for a brief moment. In the end, he lived to tell the tale and made a move for the lead with two laps to go.
ADVERTISEMENT
Article continues below this ad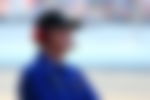 Despite some pressure from second-placed Austin Cindric, Ty held firm for his maiden win on debut. His grandfather confessed that that move was a good one, especially in such an action-packed race. At the end of the day, the feeling of watching his grandson winning was hard to describe.
In the process, Ty Gibbs became the youngest Xfinity driver to win a road course race. He was 18 years, 4 months, 16 days old at the time of the triumph. He took over the reigns from Cindric, who won his first road course race at the age of 20 at Mid-Ohio in 2019. However, Joey Logano continues to hold the overall record, as he won his first Xfinity race at 18 years, 21 days.
ADVERTISEMENT
Article continues below this ad