Joey Logano and Kurt Busch Reveal Where They Keep Their 'Grandfather Clock' Trophies from Martinsville Wins
Published 11/02/2020, 1:18 AM EST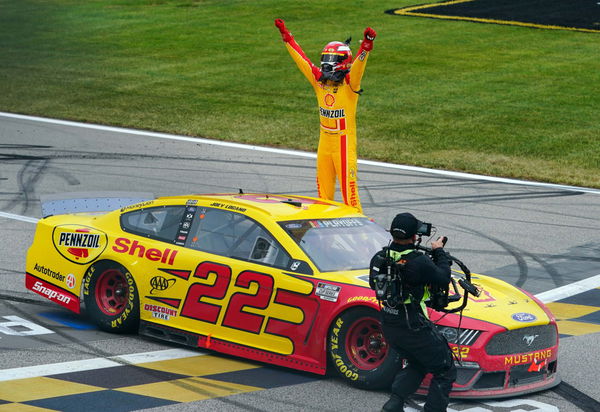 ---
---
Whenever a racing driver wins at the Martinsville Speedway, they usually receive a unique trophy, a grandfather clock. Among the winners were Joey Logano and Kurt Busch, who both have a grandfather clock trophy. Apparently, Logano keeps his trophy in his home, next to his WWE belt from a 2009 episode with Kyle Busch.
ADVERTISEMENT
Article continues below this ad
This clock came from the 2018 season and he put it next to the WWE belt for a specific reason. He joked that that is usually what happens in the race. Drivers either walk away with the clock or they walk away with a WWE belt. This is largely a reference to the number of brawls at the track, of which, Joey Logano has been part of a couple.
After Joey Logano, Kurt Busch shows off his grandfather clock
ADVERTISEMENT
Article continues below this ad
Another Martinsville race winner was Kurt Busch, though his story was not as amusing as Logano's. However, it was still interesting, as it was housed among a variety of trophies, helmets, and other collectibles. Busch Sr has the 2002 Martinsville clock displayed in his shop, along with the 2014 trophy.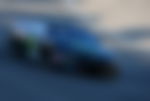 During the 2002 race, Busch revealed that the track had been re-surfaced, and it threw off a lot of strategies. In 2014, though, he managed to go toe-to-toe with Jimmie Johnson and win the race. In addition to the clock, Busch also received another trophy that NASCAR legend Richard Petty personally signed.
Those two trophies share a space with the 30 other trophies that Busch Sr has won in his career. It is also worth noting that Busch and Logano have the opportunity to add more clocks to their trophy rooms.
However, Clint Bowyer has to make do with just the one, since he is retiring at the end of the season. Additionally, nobody will be able to top the 15 wins at Martinsville that Richard Petty has under his belt.