Joey Logano Demands Change After Surviving Scary NASCAR Talladega Crash Also Involving Bubba Wallace
Published 04/26/2021, 7:30 AM EDT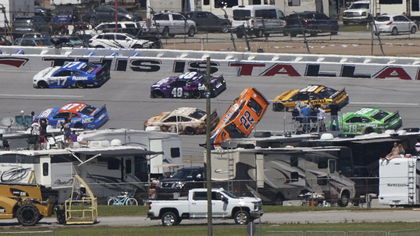 ---
---
Talladega did not see the 'Big One' as always, but there was still a highly terrifying moment on Sunday in the GEICO 500 NASCAR Cup Series race. Joey Logano suffered a terrible wreck on the last lap of Stage 1 as he went airborne, and flipped multiple times after landing on the ground.
ADVERTISEMENT
Article continues below this ad
Moreover, Logano's car slammed into the No. 23 of Bubba Wallace while it was still in the air. Luckily, both drivers were safe and did not suffer injuries. The crash ended Logano's day very early as his car was wrecked.
As the drivers reached the end of the first stage, Logano was sandwiched between Ryan Blaney in front of him, and Denny Hamlin and Ricky Stenhouse Jr. behind him. Just as Hamlin moved out of the lane, Stenhouse appeared to make contact with him and Hamlin, in turn, bumped into Logano.
ADVERTISEMENT
Article continues below this ad
That chain led to Logano losing control and going for a wild spin in the air.
Joey Logano and Bubba Wallace in a highly scary moment
It all happened very quickly, and Wallace, who was coming in behind, had no time to react. It was a heart-stopping moment, especially if you take a look at Wallace's view of Logano coming towards him.
All the other cars involved, except Logano, were able to continue the race. The safety system of these cars once again came to the rescue, as Logano was lucky to not suffer a serious injury.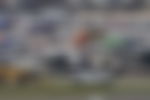 "This is dangerous doing what we are doing" – Logano
The Team Penske star is not happy with such situations occurring again and again. He recognized that it is a 'product of such racing' and he is happy to come out unscathed. However, he called for a major change.
"On one hand, I am mad about being in the crash and on the other, I am happy to be alive. On another hand, I am wondering when we are going to stop because this is dangerous doing what we are doing. I got a roll bar in my head. That is not okay," Logano said after his race ended.
It reminded Logano of Ryan Newman's horrific crash at Daytona last year and how lucky he is to come out alive from it. The 2018 Cup champ stressed that such a situation is highly possible again if things are not changed.
ADVERTISEMENT
Article continues below this ad
"I am one hit away from the same situation Ryan Newman just went through. I just don't feel like that is acceptable. A lot of it is the big spoiler and the big runs and all the pushing. It is nobody's fault…It is a product of this racing," Logano expressed.
Logano was eventually credited with a 39th place finish. Meanwhile, his teammate Brad Keselowski joined the 2021 winners list, becoming the ninth different winner in 10 races this year.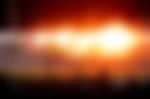 ADVERTISEMENT
Article continues below this ad