Joey Logano Faces Uphill Battle in NASCAR Title Defense Even Before The Season Starts Because of This Peculiar Reason
Published 11/27/2022, 11:15 AM EST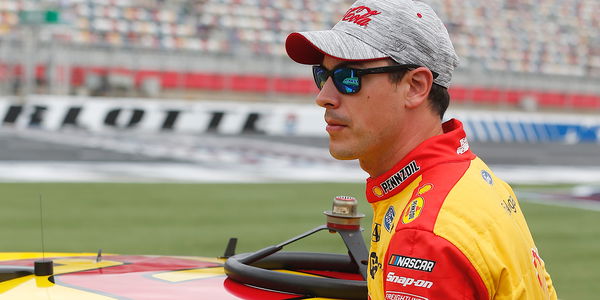 Joey Logano emerged as a fairly unexpected champion when the 2022 season wrapped up. So when the 2023 season kicks off, his job will be to defend his crown. However, if he wants to grab his third title, he has to vault over a unique hurdle. Moreover, Logano has successfully reached Championship 4 every alternate year. Since 2014, he has been in the final 4, on five occasions, becoming a champion in two of them.
In 2014, he was 4th, and in 2016, he became the runner-up before winning in 2018. Two years later, he finished 3rd in the championship, before his second Cup title earlier this year. All the while, he failed to make the Championship 4 in 2015, 2017, 2019, and 2021. So now the big question is, can the #22 Team Penske driver break this 'odd' jinx in 2023? The 2022 Cup title is Logano's second Cup title, but the pressure will be on for him to repeat the feat. The last driver to achieve this incredible deed was the legend, Jimmie Johnson.
ADVERTISEMENT
Article continues below this ad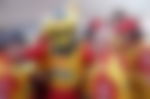 All the way back in 2008, he made his Cup Series debut as a Joe Gibbs Racing development driver. At the time, he was 18 years old, and he was fairly hyped up because he had performed extremely well in the Xfinity Series. In fact, he even earned the moniker 'Sliced Bread'. The origin of the nickname was the phrase 'the best thing since sliced bread'.
How has Joey Logano progressed in his NASCAR Cup career?
In the same year, he made his Xfinity debut and competed in 19 races that year. His first Xfinity win came at the Kentucky Speedway and he improved by leaps and bounds since then. However, when he graduated into the Cup Series, he didn't take to it like duck to water.
ADVERTISEMENT
Article continues below this ad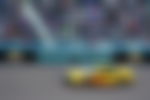 Safe to say, his Joe Gibbs Racing stint was not very spectacular. As a result, there were a fair number of critics who believed that he was overrated. Soon, aged 23, Logano moved to the Team Penske #22 car in 2013. Up until then, he never finished higher than 16th in the championship.
WATCH THIS STORY: More good news for Joey Logano after his win at LA Coliseum
ADVERTISEMENT
Article continues below this ad
When his Team Penske career flagged off, his results took a drastic upswing. In his first season, he finished in a fine 8th place. In 2014, the elimination playoff format made its debut, and he really broke through. With five wins, he reached Championship 4 for the first time and finished 4th. Later, he secured his first Cup Series in 2018 after his historic win at Homestead. He clinched 3 wins in 2020 and finished third in the overall standings.
It will be intriguing to see whether Logano can pull off an unprecedented title defense next season which is an odd year.
Edited By: Akash Pandhare