"The Main Thing Was Not the Tire" – Joey Logano Talks About Racing in the Rain at COTA
Published 05/29/2021, 8:37 AM EDT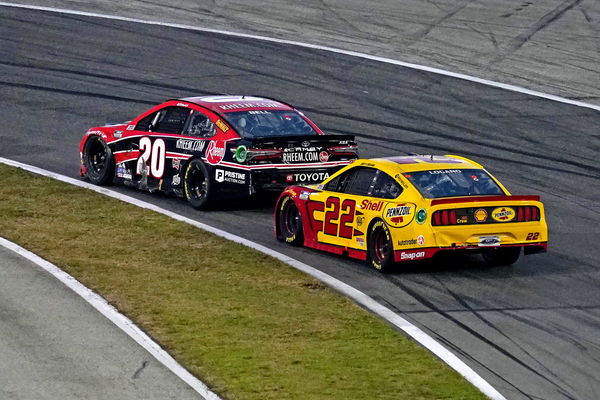 ---
---
A couple of months ago, NASCAR decided to test some rain tire compounds at the 0.526-mile Martinsville Speedway. In order to gauge how well they performed on an oval layout, they assessed the tire performance in damp conditions and to speed up the track drying process. Now, the sport has cooked up a new test at the ¾-mile Richmond Raceway. In this scenario, Team Penske driver Joey Logano had the chance to test the tires, and he found the session "productive." However, the #22 driver acknowledged that the main issue is not the grip of the compound.
ADVERTISEMENT
Article continues below this ad
"I think we learned some things. It's not as simple as we all think it is. Go figure, right?" he said. "Everything is a little more complicated than it looks on the outside, but I think after COTA race the main thing was not the tire. The tire's got pretty good grip, it's about the spray, the mist. You can't see the vision and that's what we had to fix."
What else did Joey Logano say?
ADVERTISEMENT
Article continues below this ad
Since spray was one of the biggest issues, which was evident at the recently-concluded Cup Series race at the Circuit of the Americas, Logano and several drivers suggested that teams should bring a kind of mud-flap, which will help dispel the water.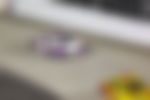 "We went out there and learned a lot. The mud flaps kind of adjust the spray, but it doesn't completely eliminate the spray, so we need to try to figure that out, but I think the biggest things we realized is when we put slick tires on it," Logano said.
ADVERTISEMENT
Article continues below this ad
"Slicks were obviously very slick. The cars were undriveable but there was no spray, so that means it's coming from the treads on the tires. So, maybe there's a less aggressive tread pattern that, one, allows us to have grip. We need to have that as well, but maybe can eliminate some of the spray."
For now, Logano is training his focus on the upcoming race at the Charlotte Motor Speedway. He notched up a win in 2015 and will be eager to add a second one under his belt. However, Logano also knows that his rivals will not make things easy for him.
ADVERTISEMENT
Article continues below this ad