Joey Logano Reveals How He Used the Rain Delay at Texas to Prepare for the NASCAR Finale at Phoenix
Published 10/28/2020, 12:32 PM EDT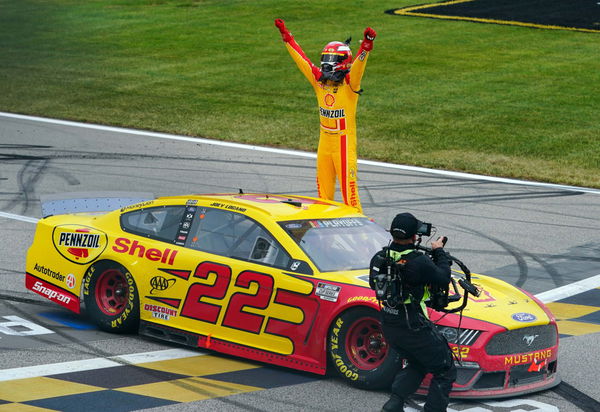 ---
---
The rain delay at Texas must be very frustrating for the drivers, especially the NASCAR Cup Series playoff contenders. They wait for the race to begin as their championship fates hang in the balance. However, for Joey Logano, the rain delay was, while frustrating, a great opportunity to get a head start on his competitors.
ADVERTISEMENT
Article continues below this ad
Logano is the only man assured of a place in the championship race at the Phoenix Raceway, now just over 10 days away. While the other 7 playoff drivers cannot afford to think about Phoenix with the points situation being so competitive, Logano can focus on his preparations for Phoenix all he wants.
That's what they have been working on at the Team Penske camp, as Logano admitted on Tuesday. He has been in constant touch with Crew Chief Paul Wolfe and other team members, making strategies for their upcoming stint at Phoenix.
ADVERTISEMENT
Article continues below this ad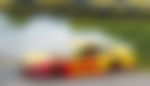 How is Joey Logano preparing for Texas?
"The one good thing about this is that we're able to spend a lot of time with no distractions to really talk about Phoenix," Logano said during a media interaction.
"Whether it's car set-up or car build or strategy, restarts, driving styles. You name it. We've gone through as much as we can," he added.
The delay, which extended into the third day, gave Logano a lot of time to watch videos of past races. He then conducted several in-depth analyses with his team members.
Logano revealed that an entire team of people, away from Texas, was constantly working on preparing a car for Phoenix. "You know, there's a team of people preparing that Phoenix car, as we speak," Logano said further.
ADVERTISEMENT
Article continues below this ad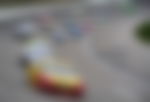 Will Logano use this to his advantage?
"I told Paul, 'You should go home and start massaging that thing. Come back'. He said he's not allowed to work on the cars anymore (laughs). We continue to go over Phoenix stuff while we're here at the racetrack," he continued.
ADVERTISEMENT
Article continues below this ad
In a way, the rain delay came as a blessing in disguise for Logano. With all the extra time to prepare for Phoenix and all the momentum he is carrying, Logano might just feel this is his best shot at yet another Cup Series title, effectively bringing his tally up to 2.