Joey Logano Reveals Will Smith's Role in His Worst-Ever Date
Published 05/13/2022, 10:55 AM EDT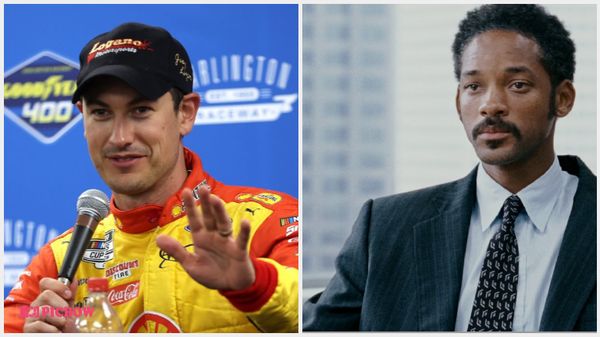 Sure, Joey Logano might be public enemy no.1 at the moment after his tussle with William Byron in Darlington, but at the end of the day, the Team Penske driver is quite a funny person. Consider the time when he revealed the story about his first date that involved Will Smith.
In an interview from 2019, Logano opened up on his first-ever-worst-ever date with his now wife, and how he had to take a detour in order to take her to a Will Smith movie.
"My first date was with my wife. We were 16 years old. She shows up, she's 16, she has her family with her, then I headed to Chili's with the family because I had to get approval from the family to go to the movies later," he recalled.
ADVERTISEMENT
Article continues below this ad
"We watched The Pursuit Of Happyness with Will Smith, which we didn't really watch much of the movie, we talked (through) most of it, and at that point, I had my first kiss," Logano continued. "And I kissed her, she looked at me, and laughed because I didn't know how to do it."
"The rest is history, look at us now."
Joey Logano doesn't care what you call him after William Byron called him "a moron"
After the race in Darlington, William Byron called Joey Logano "an idiot", who does what he did "all the time." 
"He's just a moron. He can't win a race so it does it that way," Byron added after being bumped out of the lead at the end by Logano, who went on to win the race.
ADVERTISEMENT
Article continues below this ad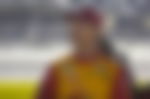 But Joey Logano doesn't care what Byron or for that matter, anyone calls him.
"I've been called a lot of things, a lot worse than moron, too," Logano said. "I just witnessed a lot of it when I got out of the car actually. But no, that's fine, whatever."
ADVERTISEMENT
Article continues below this ad
"Call me what you want."
WATCH THIS STORY: From Hamlin to Dale Earnhardt Jr: Danica Patrick's Most Bitter NASCAR Feuds