Joey Logano Uses Marriage Analogy as He Aims to "Figure It Out" With Brad Keselowski After NASCAR Daytona 500 Crash
Published 02/20/2021, 6:30 AM EST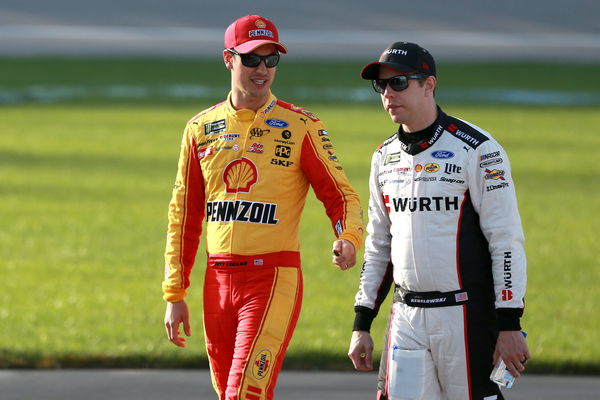 ---
---
Last weekend, the Team Penske outfit endured a nightmarish Daytona 500. This was because Brad Keselowski and Joey Logano got taken out while battling for the lead. Ahead of the Daytona road course race, Logano spoke about whether he and Keselowski sat down to discuss the crash.
ADVERTISEMENT
Article continues below this ad
He said, "I think cooling off is probably going to be good. It's like a marriage.
"When you're married to somebody, you have to figure it out. You're married, you don't just leave, it's supposed to be forever. When you have a conflict or a difference in opinion, you have to talk about it."
ADVERTISEMENT
Article continues below this ad
Joey Logano hasn't talked to Brad Keselowski about the Daytona 500 final lap. He explains why and explains what he would want to accomplish when they do talk.

"We will fix it, and it's fine." pic.twitter.com/61BJzhLUh7

— Bob Pockrass (@bobpockrass) February 19, 2021
That is the exact situation that Joey Logano and Brad Keselowski are facing. Since they are teammates, they have an obligation to figure out the situation, no matter how complicated it is. Even if they disagree on certain subjects, they have to move forward as best as they can.
What else did Joey Logano say about the matter?
The driver insisted that he and Keselowski owe it to everyone at Team Penske to sort out their differences. According to him, no matter how people look at it, they still have to talk things out. At the end of the day, everyone's primary goal is to move on from the incident and not play the blame game.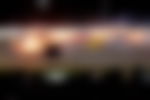 Joey Logano also confessed that getting revenge on each other would be pretty childish. This is because the drivers will not only compromise themselves but also everyone in the team who worked on the cars. All that they need to do is start with a fresh, clean slate. There is a time and place to talk about such incidents and get it off one's chest immediately.
ADVERTISEMENT
Article continues below this ad
However, once that is out of the way, the hatchet remains buried. There is no need to dig up the past because it will only serve to deepen any rift and it will eventually hurt the team.
Any festered feelings could bubble up again and the fallout could be dramatic, so it is important to lay everything out early.
ADVERTISEMENT
Article continues below this ad