Josh Berry Pays Rich Tribute to Dale Earnhardt Jr for Changing His Life in NASCAR
Published 10/09/2021, 12:52 PM EDT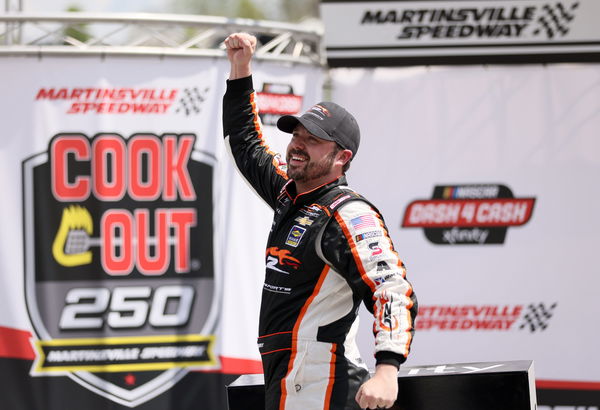 ---
---
Josh Berry has been in good form in the 2021 NASCAR Xfinity Series season. In fact, he has Dale Earnhardt Jr to thank for his fortunes. Up until this point, he had merely been going along in his racing career.
ADVERTISEMENT
Article continues below this ad
When Michael Annett got injured, he was drafted in to replace him. The JR Motorsports gig also turned out to be a match made in heaven, as he stormed to two wins in his Xfinity Series season.
As it turns out, this wasn't the first time the Earnheardt names brought him good times.
ADVERTISEMENT
Article continues below this ad
Speaking about how Dale Jr helped kick start his racing career, Berry said, "He's the main reason I'm able to do this at all. He gave me an opportunity 10 years ago to move to North Carolina, and it completely changed my life. I'm very thankful for this journey.
"When Dale was racing in the Cup Series, he was incredibly busy. I don't think he could pay attention as much as he wanted to.
"When he retired, that allowed him to take a step back, enjoy and appreciate what we were doing with the late model program. He got to see me race more."
What next for Josh Berry?
ADVERTISEMENT
Article continues below this ad
Now, his 2021 performances have earned him a full-time drive with JR Motorsports in 2022. With Tire Pro and Harrison's Workwear backing him, Berry will be driving the #8 car. He never imagined that he would get so far in his NASCAR career, and was imagining a life in the short-track arena.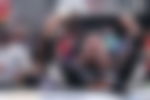 However, Dale Earnhardt Jr never gave up on him and tirelessly worked to find him a sponsor. Between 2014 and 2017, Josh Berry had some sporadic stints blanketing seven Xfinity Series starts. It is worth mentioning that during those occasions, he showed plenty of promise behind the wheel of the Xfinity Series cars.
ADVERTISEMENT
Article continues below this ad
In 2021, the 30-year-old has enjoyed Victory Lane visits at Martinsville and atlas Vegas for the team. All of this has come during a handful of part-time appearances. Aside from the wins, he has posted four Top 5 finishes, including two 2nd place finishes at Darlington and Dover.