Josh Parker Storms to NASCAR Virtual Race Win As Rivals Collide
Published 07/09/2020, 10:22 AM EDT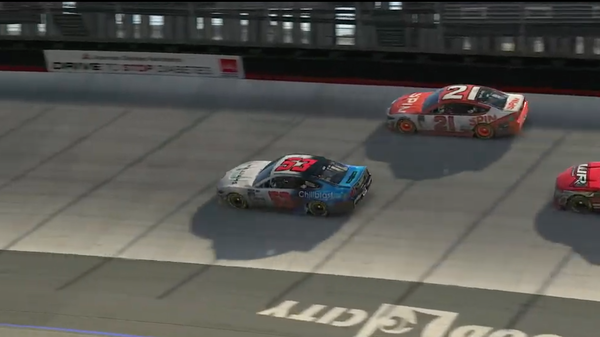 On Wednesday, the next round of the eNASCAR Heat Pro League took place at the virtual Auto Club Speedway. When the race reached its wild conclusion, Josh Parker stormed to victory in the PlayStation 4 event.
The online racer snatched the lead, quite deep in the race, and held it for a while until a caution. Parker joined several drivers in the pit lane during the caution. However, Kyle Arnold and Josh Harbin elected to stay out and led on the final restart.
Unfortunately, this backfired on both of them because Arnold could not hold on to the lead with his wearing tires. He dropped off and became vulnerable to Parker's attack, who later took the lead.
ADVERTISEMENT
Article continues below this ad
Since then, Josh Parker did not look back and practically rabbited away from the chasing pack. Meanwhile, the rest of the field jostled for position and tried not to trip over themselves.
The bad news was that Brandyn Gritton and Nick Jobes did not get the memo and tangled with one another. Gritton barged into Jobes while battling for second, but Jobes counter-attacked. It got worse when Gritton spun through the infield during the final lap and dropped down the order.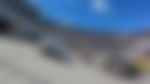 Josh Parker was unstoppable
ADVERTISEMENT
Article continues below this ad
Oblivious to all this, Josh Parker raced to the flag and seized his first victory of the 2020 season. Jobes lived to tell the tale and managed to finish second, with Joey Stone completing the top 3. Meanwhile, TJ McGowan and Corey Rothgeb rounded out the top five.
Parker was in fine form and right up among the leaders throughout the race. With 33 laps to go, he sensed an opportunity and swooped into the lead, never relinquishing it until the first round of pit stops.
Jobes triggered the pitstop phase and several drivers followed him in. Once the field shook itself out, Parker got the lead back until the caution came out with 19 laps left.
ADVERTISEMENT
Article continues below this ad
Then, Kyle Arnold brought out another yellow flag waved with 14 laps remaining. Finally, Brandon Hanna became the reason behind the last caution. Luckily, Parker escaped all that drama and managed to hold on for the victory.