Julia Landauer May Finally Have Broken Through the Shackles of Being Dubbed 'the Next Danica Patrick'
Published 07/16/2022, 5:52 AM EDT

Follow Us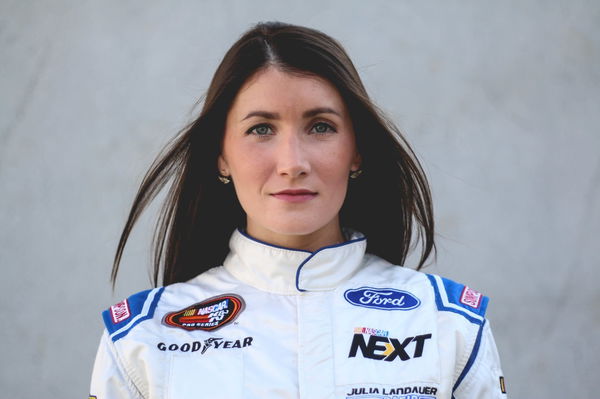 Expectations have a twofold nature. They're both good and bad, they can be both rewarding and brutal. But arguably the kind of expectations Julia Landauer had, those of being the next Danica Patrick, are perhaps the worst kind.
Landauer, a racecar driver, was dubbed as the potential successor of the former NASCAR driver and trailblazer even before her career got going, something that must've had an effect on how people perceived her and judged her.
Because it was only recently that she earned her way into NASCAR, qualifying for the Xfinity Series in New Hampshire.
ADVERTISEMENT
Article continues below this ad
Speaking after making it in her first NASCAR Nationwide race, Landauer described how the past several years were "an emotional roller coaster" for her.
"I've been on track and had hopes of making it to the national series quite a few years ago and just couldn't get the funding that was needed," she said. "I kind of got to a point last year where I had almost decided, 'Alright, it's time to hang up the helmet.'"
Julia Landauer on her career and that of Danica Patrick
In an interview in 2017, back when she was just bursting on the scene and naturally, the headlines of her being the next Danica Patrick, Landauer had emphasized that she isn't affected by the former's career or the comparisons.
"I don't know that Danica's NASCAR career is greatly affecting me," Landauer said
ADVERTISEMENT
Article continues below this ad
"She has an entirely different brand than I do, which is great for me because it differentiates me."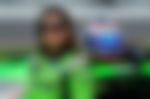 What followed next in the next five years for Landauer was a lot of hard work, a lot of self-doubt, moments where her persistence was tested, and the struggles that naturally come your way.
ADVERTISEMENT
Article continues below this ad
She's had her own path of becoming her own self through her own journey.
WATCH THIS STORY: Dale Earnhardt Jr's NFT Collection, in Partnership With Tom Brady, Goes on Sale & Sells Out Within Minutes!
Edited By: Ranvijay Singh