"Just Bad A**" – NASCAR Community Including Bubba Wallace Go Wild as Kaylee Bryson Scripts History at Chili Bowl
Published 01/16/2022, 8:12 AM EST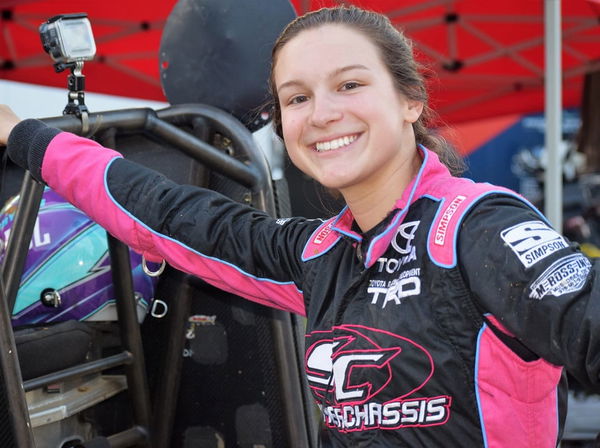 At the Chili Bowl Nationals, there was sensational news as Kaylee Bryson qualified for the A-main event. In the process, she has become the first female driver to achieve such a feat. Now, the 20-year-old will face her biggest test, as she is pitted against drivers like Kyle Larson and Christopher Bell. Suffice to say, social media was on fire and many congratulated her. Among the well wishers was 23XI Racing driver Bubba Wallace.
ADVERTISEMENT
Article continues below this ad
Following the victory, she confessed that it felt a bit surreal. This is because she has often dreamed about competing in the event. Now, she is going to fulfil one of her wildest dreams. Additionally, this is the first time in 36 editions that a female driver has made it to the final and will duke it out with other stars.
Can Kaylee Bryson go all the way and stun everyone to win the Chili Bowl?
Truthfully speaking, Bryson may find it difficult to win. Especially because she is facing off against past Chili Bowl Nationals winners, so her work is cut out. However, that does not mean that she will give up the ghost and settle for any old position. Kaylee Bryson will be firmly aware that she is on the verge of history and will have every intention of taking that chance.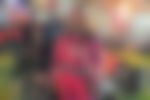 Both Larson and Bell will also not let up because they are also chasing records of their own. First and foremost, Kyle Larson is aiming to clinch his third consecutive Chili Bowl title. Meanwhile, Christopher Bell is on the hunt for his fourth Chili Bowl win. Aside from them, there are also other drivers in the A-main final, who will want to win the event.
Kaylee Bryson wins the B main and becomes the first female driver ever to qualify for the Chili Bowl A-Main Feature Event! #ChiliBowl

— Matthew Burroughs (@MJBurroughs) January 16, 2022
ADVERTISEMENT
Article continues below this ad
ADVERTISEMENT
Article continues below this ad
Whether Kaylee Bryson wins or loses, at least she can proudly say that she got to battle with top racing stars. So far, the advantage is with Bell who starts on pole position ahead of Tanner Thorson. Meanwhile, Larson is a little further behind in 7th place, while Bryson starts 12th. One thing is for sure, the 2022 Chili Bowl Nationals, will be be exciting.