Kaulig Racing Finds a Ray of Hope in AJ Allmendinger After His Indianapolis Win
Published 08/18/2021, 1:39 PM EDT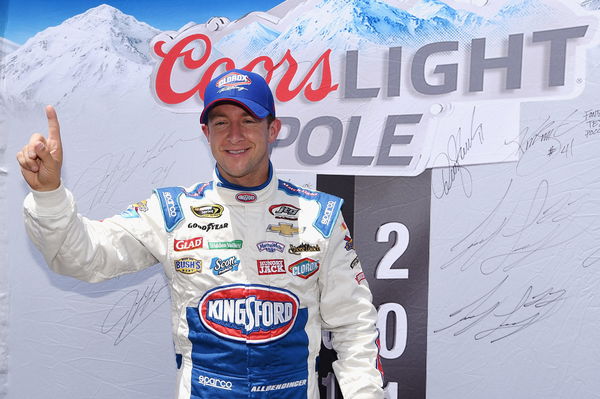 ---
---
On Sunday, AJ Allmendinger pulled off a massive upset at the Indianapolis Motor Speedway. Without a doubt, this Cup race is regarded as a crown jewel event. It is also worth mentioning that the series was racing on the road course for the first time ever. Just like at another iconic track – Daytona – there was a surprise winner, namely Kaulig Racing's Allmendinger.
ADVERTISEMENT
Article continues below this ad
To be perfectly honest, Allmendinger, Matt Kaulig and general manager Chris Rice were surprised at the win. The driver was actually expecting to run in the middle of the Top 10, and this was beyond his wildest dreams. The puzzle pieces steadily fell into place during the overtime and everything just worked out. Considering that Kaulig Racing have designs to field full-time Cup entries in 2022, this is a step in the right direction.
On an interesting note, AJ Allmendinger has led a few laps at the Indianapolis 500. He said, "I don't mean it when I say this, but it was like, 'I'm walking with God right now. Like this is what God feels like. I'm walking with Roger Penske, Indy 500, and he's calling my race, and I'm driving for Roger Penske. That moment will always stand out."
ADVERTISEMENT
Article continues below this ad
This is the second time AJ Allmendinger has won a Cup race
ADVERTISEMENT
Article continues below this ad
According to the 39-year-old, this particular win is extra special. However, he also acknowledged that the win was a massive boost for Kaulig Racing. Apparently, Matt Kaulig and Chris Rice poured their hearts and souls into the outfit. For Allmendinger, he personally drives because he truly enjoys racing.
As mentioned before, this is Allmendinger's second Cup Series win in his entire career. That maiden win came in 2014 at Watkins Glen International, meaning that all of his wins have come on road courses. Of course, once he enters on a full-time basis, he will try and hunt for oval triumphs.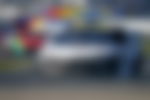 The Kaulig Racing team has truly come a long way from entering as a sponsor. Before long, they grew into a full-fledged team and a fully functioning organisation. Admittedly, the likes of Trackhouse Racing and 23XI Racing could be stiff competition when it makes its full-time Cup Series debut.
ADVERTISEMENT
Article continues below this ad