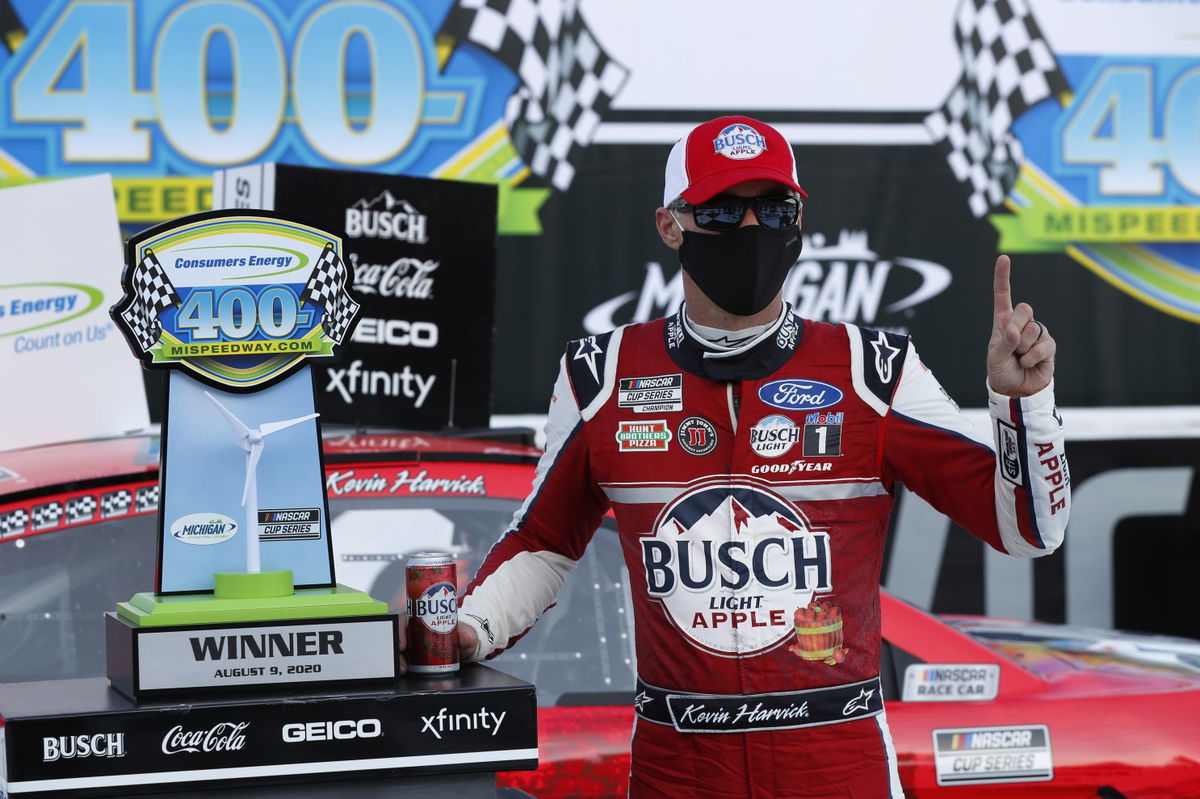 Kevin Harvick has completed the NASCAR Cup Series weekend with another victory at the Michigan International Speedway.
His quest for the chequered flag got as close as it could. Harvick beat a charging Denny Hamlin by a mere .093 seconds, which is the second closest margin in track racing history.
Kevin Harvick sealed the doubleheader weekend sweep, as a result. He won Saturday's race at Michigan as well, edging Brad Keselowski for the win.
A battle to remember between Harvick and Hamlin
On Sunday, the 44-year-old started in 20th because of a field inversion on Saturday, but still led 90 laps of the 156-lap race.
"It's been a long time since I've raced back-to-back days, let alone in the Cup car," Harvick said after the race to NBCSN.
"We've done that a couple times this year. I think for us it's worked out pretty well. I hope it goes the same way at Dover when we got there in a couple of weeks," he added.
Hamlin nearly grabbed the lead off Harvick and gave it his all in those final few moments. But Harvick held firm when it mattered most. The victory on Sunday marks Harvick's sixth win of the season.
Numerous records for Kevin Harvick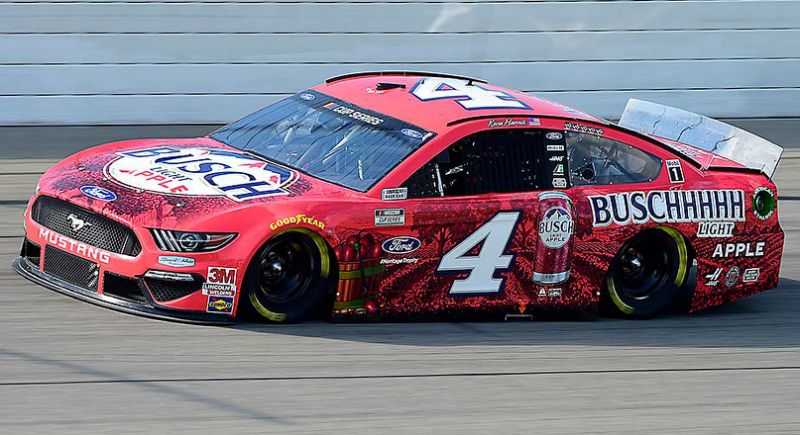 "It was a big challenge (holding off Hamlin). Our Ford Mustang got real tight there in (Turns) 3 and 4. I could run really good through (Turns) 1 and 2 still, but I was just tight on that other end all day," Harvick said further.
NBC Sports posted a video on Twitter showing the battle between Harvick and Hamlin in the final lap and how exciting it got.
What a battle between @DennyHamlin and @KevinHarvick

Harvick took the win again, tying him with Rusty Wallace for 10th on @NASCAR's all-time wins list with 55. #NASCAR pic.twitter.com/Yv3N0FAcNd

— NASCAR on NBC (@NASCARonNBC) August 9, 2020
Harvick became the first driver in 49 years to win back-to-back races in the NASCAR Cup Series. Richard Petty was the last man to do achieve the feat, in 1971.
Kevin Harvick is now in the Top-10 list for all-time NASCAR wins with 55 wins. He is tied with Rusty Wallace.
SOURCE- Twitter: NASCAR on NBC, NBC Sports