Kevin Harvick Explains Why He Needs to Have a Conversation With Chase Elliott Amid Their Bitter Feud
Published 12/01/2021, 4:00 AM EST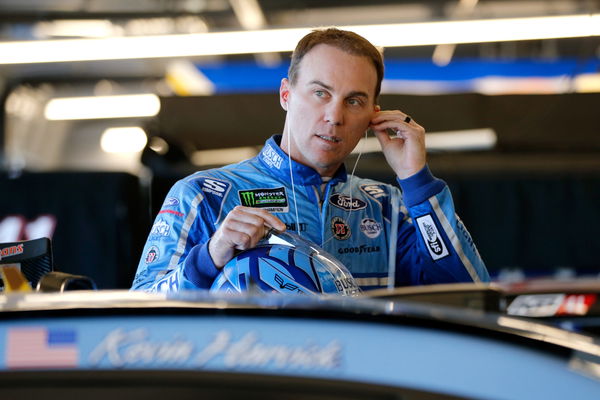 One of the biggest feuds of the 2021 NASCAR Cup Series season was between the young defending champion Chase Elliott and the experienced Kevin Harvick. The feud continued and intensified so much that NASCAR had to intervene and fire warnings to both drivers. However, it seems like it's still not over from Harvick's end.
But in a good way.
Harvick recently made an appearance on Dale Earnhardt Jr's podcast. And naturally, one of the biggest stories from the season was brought up. Earnhardt asked Harvick that after their incident at Bristol, 'so fresh off of the moment,' who instigated the conversation.
ADVERTISEMENT
Article continues below this ad
Harvick described he did. That there needs to be another one before the 2022 season gets underway. He said, "I just got tired of the people. There needed to be a conversation and there needs to be another conversation before the start of the next season."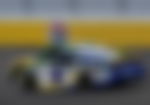 Speaking from his own experience of when he started out, Harvick recalls the incident when he spun Bobby Hamilton in Martinsville in 2001. He describes Hamilton was 'mad' for a long time.
But eventually, they became 'good friends' after a conversation. Harvick said, "It was really just, you can't do stuff this way, you gotta really think about what you're doing." 
"From that point on, we were always good friends," he added.
 Kevin Harvick reveals Elliott took more than a race win in Bristol
Despite their 'conversation' at Bristol, the feud continued in Roval. That is when Harvick intentionally hit Elliott as a payback. Harvick describes that 'everyone was mad' after Bristol because Elliott cost them extra incentives from a race win in form of bonuses.
ADVERTISEMENT
Article continues below this ad
"In the end, he took hundreds of thousands of dollars from everybody's pockets."
Now that the season is over and the tempers have come down along with the stakes, let's hope both drivers can sort out their 'beef' and put it behind them. In fact, they may even become 'good friends' as Harvick suggested.
ADVERTISEMENT
Article continues below this ad
But in doing so, let's hope they don't lose the ferocity on the racetrack.
WATCH: Kevin Harvick Looks on as His Son Tackles the Millbridge Speedway