Kevin Harvick, Kyle Busch and Brad Keselowski Open Up the Officials' Mistakes This Season
Published 09/02/2021, 11:50 AM EDT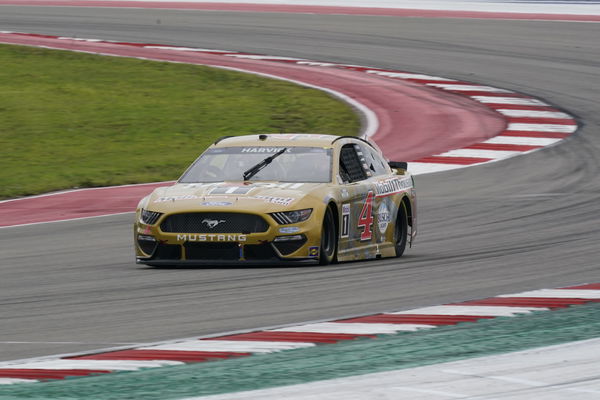 ---
---
Over the course of the 2021 NASCAR Cup Series season, the officials have made a number of mistakes. In light of this, NASCAR drivers Kevin Harvick, Kyle Busch, and Brad Keselowski spoke about the pressure on the officials. With the NASCAR Playoffs beginning this weekend, there will be even more pressure on the officials.
ADVERTISEMENT
Article continues below this ad
Harvick said, "You don't have time to really think about it. We've definitely seen a lot of mistakes made from the tower this year. The most recent one was at Indy, with the Safety truck in front of Corey LaJoie. It's unfortunate that that stuff happens, and I don't think anybody means for this to happen."
The Stewart-Haas Racing driver then alluded to the 2021 F1 Belgian Grand Prix, which ended controversially. He acknowledged that that situation was a disaster as the FIA tried to force things to happen; the same thing happened during the NASCAR race at COTA.
ADVERTISEMENT
Article continues below this ad
Kevin Harvick was not the only one who felt this way
The #4 driver also cited the example of last year's race at Texas, where he and Kyle Busch were caught out. Speaking of Busch, he acknowledged that the officials in the tower can listen to the drivers and have a number of scanners. According to the Joe Gibbs driver, he, Denny Hamlin, Chase Elliott, and Kyle Larson could all be scanned.
Busch said, "It's not like a driver can press a button and call a yellow flag. So, they have to be the ones to call a yellow flag. There's probably 10 of them sitting up there in the tower during the race. You know damn well they've got scanners that they can listen to it.
"Scan your 1 favorite guys every week, you know? I should be one of them, Denny should be one of them, Chase Elliott should be one of them, Larson should be one of them. And if we're saying something, complaining about something, then you know darn well all of us are going to be saying it around the same time, so you gotta push a button and throw the yellow."
ADVERTISEMENT
Article continues below this ad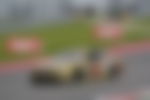 If one of them has any complaints, then all of them will have a similar mindset. The drivers cannot be the ones to call for yellow flags, only the officials have that power. Luckily, things have improved in the last couple of weeks, especially when it rained at Michigan. Over there, a caution was thrown and they did four laps under the yellow flags and then waited it out. Once the shower ended, they went back to racing.
Brad Keselowski said, "There's always going to be those moments, little bit of a magnifying lens on the tower for sure, because of, I think, the incident at Circuit of the Americas and an incident at Loudon. Probably a few other ones in between. All in all, I think its genuinely unfair to say that the tower has that much of a role."
ADVERTISEMENT
Article continues below this ad
Finally, Keselowski admitted that in those kinds of scenarios, the tower will be scrutinized a lot more. According to the Penske driver, the tower played a bigger role in the past, which was before stage yellows. He believes that it is a good thing that their role has reduced over the years.