Kevin Harvick Lost the Title But He Did Achieve a Rare Feat in NASCAR
Published 11/28/2020, 10:23 AM EST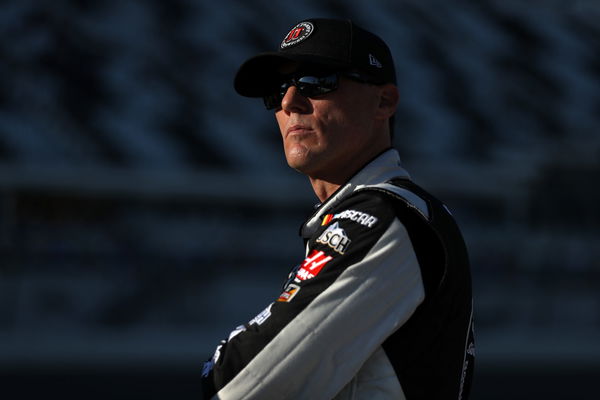 ---
---
Throughout the 2020 NASCAR Cup series, it looked like it was Kevin Harvick's championship to lose. Unfortunately, poor old Kevin Harvick did lose the title. All this came about despite an average finish of 7.33 in the season. As it turns out, this is the highest average finish since 2007 and is tied for the best average for a non-champion since 1990.
ADVERTISEMENT
Article continues below this ad
Somehow his campaign for a second NASCAR Cup Series championship derailed, in spite of nine race wins. This is the highest number of wins for a single driver in one season. Despite this, as well as 20 top-five finishes and 27 top-10 finishes, Harvick fell short.
However, the 44-year-old can still take comfort in the fact that he pulled off a rare feat.
ADVERTISEMENT
Article continues below this ad
Additionally, Harvick even recorded a win percentage of 25%. Harvick's average was also the same as that of Jeff Gordon, who also achieved it in the 2007 season. Furthermore, the two of them scored the most points throughout their respective seasons.
Kevin Harvick was truly dominant in 2020
ADVERTISEMENT
Article continues below this ad
Sure, the Stewart-Haas Racing driver must have been bitterly disappointed to miss out on a second career title. However, he can take pride in the fact that he had a dream season, despite missing the Championship 4. It is also worth mentioning that no driver has ever won more than eight races in a season. The last person to do it was Carl Edwards, who won nine races back in 2008.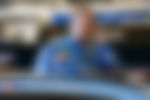 Speaking of Edwards, he also missed out on the championship that year. Coincidentally, he also scored the most points in the season, not counting playoff points resets. While a nine-win season is far from an all-time record, it is a rarity for drivers to enter a double-digit single-season win total.
ADVERTISEMENT
Article continues below this ad
Jeff Gordon achieved it with his dominant 13-win, championship-winning 1998 season. Meanwhile, Jimmie Johnson managed to notch up a 10-win season, back in 2007, en route to another championship.