Kevin Harvick Reveals He's Part of the Ross Chastain Fan Club Despite NASCAR Criticism Following Race-Winning Aggressive Move in COTA
Published 04/03/2022, 5:55 AM EDT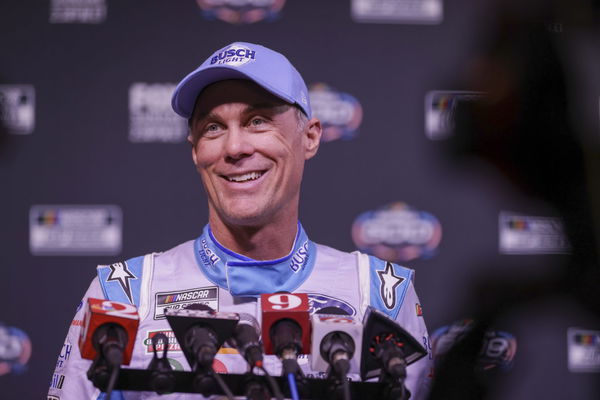 It should come as no surprise that amidst the storm of criticism surrounding Ross Chastain's last-lap move on AJ Allmendinger to take the win in Austin, Kevin Harvick is one of the few who doesn't really see aggressive driving as a problem. In fact, in Happy Harvick's eye, it is the trait that could make the Trackhouse Racing driver successful in the future.
Speaking ahead of the race in Richmond this weekend, the Stewart Haas Racing driver spoke about Chastain's driving style and how it's a quality instead of a drawback.
ADVERTISEMENT
Article continues below this ad
"Ross (Chastain) is just a super aggressive driver," Harvick said. "I think balancing that with not wrecking and putting yourself in bad spots, there's a fine line between that. I think that's the biggest difference. He's super aggressive and does all the things that he needs to do but has learned not to put himself in where he totals his car or tears his car up."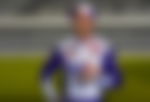 "I think that's important to have that flare and fire because that's what's going to set you aside from everybody else. Having some of that personality and that 'I-don't-give-a-s**t' attitude about what happens and if you don't like it, sorry," he continued.
"Having that edge is something that will make him popular because of the way that he races."
Kevin Harvick outlines the one trick to being successful for a long time
Kevin Harvick described Ross Chastain as someone who has a background of "a hard-core racer," someone who has to battle for everything they've got.
ADVERTISEMENT
Article continues below this ad
So, for a driver of this profile, Harvick believes it is imperative that they don't lose "the desire" that thrust them to this point in their career. "Learn how to still treat this like you don't have a job tomorrow and still carry that same enthusiasm year after year after year," he added.
"That's the trick to being successful for a long time."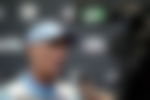 Kevin Harvick believes Ross Chastain doesn't have to do anything else.
ADVERTISEMENT
Article continues below this ad
He simply has to race the way he did, the way he knows, and eventually, people will gravitate towards him, "because it's exciting to watch and you're winning."