Kevin Harvick Sets a Massive Record in Stellar 2020 Season as All Major Statistics Display His Dominance
Published 12/13/2020, 5:00 AM EST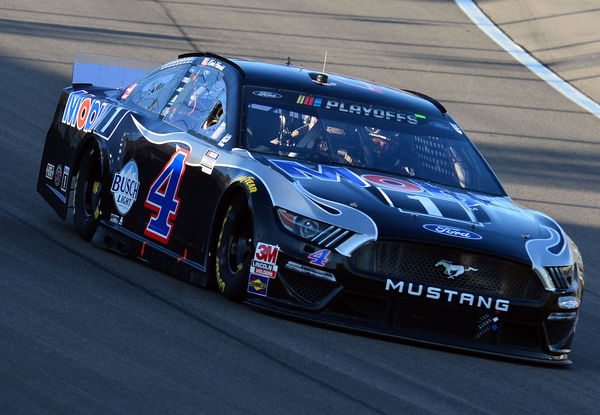 Without a doubt, the 2020 Cup Series championship should have gone to Kevin Harvick. He had been so dominant that he led every 2020 statistic, so it was his race to lose. Unfortunately, he did lose it when the time came to qualify for the Championship 4.
The #4 Stewart-Haas Racing driver topped the charts in terms of wins, top fives, top 10s, laps completed and laps led. Additionally, he recorded a higher average finish, running at the finish, miles driven, lead-lap finishes, and points scored. In terms of wins and top fives, Kevin Harvick finished ahead of Denny Hamlin and reigning champion Chase Elliott.
Meanwhile, he edged ahead of Brad Keselowski and Martin Truex Jr in the Top 10 category. On the lap counter, he bested Hamlin and Joey Logano. Kevin Harvick also leads Elliott and Hamlin in terms of laps led and has a better average finish compared to Hamlin and Keselowski.
He also beat Hamlin and Matt DiBenedetto in terms of running at the finish and in terms of miles driven. Finally, he scored more lead lap finishes than Keselowski and Hamlin and scored more points than Hamlin and Elliott.
Kevin Harvick joined elite company with this statistic
As it turns out, the late great Dale Earnhardt achieved similar statistics back in 1987. He boasted of 11 wins, 21 top fives, and 24 top 10s. He also completed the most laps and led most of them, recording an average finish of 5.9. However, he did tie with Darrell Waltrip in terms of running at the finish and scored the most points.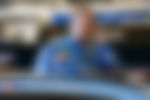 It is also worth noting that Jeff Gordon came very close to achieving the same feat in 2001. The former Hendrick Motorsports driver just missed out on topping the laps competed, miles were driven, and lead-lap finishes charts. Three years earlier, he missed out on laps completed, laps lead, and running at the finish.
Meanwhile, others who missed out include Dale Jarrett, Rusty Wallace, Harry Gant, and Dale Earnhardt twice. Aside from Kevin Harvick, the only other driver to achieve the feat was Cale Yarborough in 1977 and 1978.
Who knows what could have happened if Harvick had not missed out on a Championship 4. Truthfully speaking, it will be difficult to replicate it in 2021, though he will try his utmost.