Kevin Harvick Speaks on Tyler Reddick's Controversial RCR Exit: "You Might Go Back & Drive That Car"
Published 07/17/2022, 10:15 AM EDT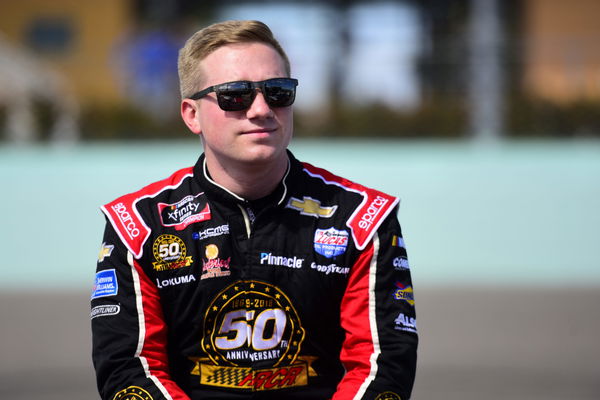 Kevin Harvick recently spoke about how it was leaving Richard Childress Racing by delivering a reference to the controversy surrounding Tyler Reddick's situation.
ADVERTISEMENT
Article continues below this ad
During the interview, he said, "I think with Richard not having a face-to-face one-on-one telling him that you lose yourself and I have no idea how the situation was handled. But that to me was the most important thing that I've been back on now that I did right. And be able to go back today and repair those emotional situations."
ADVERTISEMENT
Article continues below this ad
"And be able to you know have a good relationship as you go forward."
He added, "Always in this garage, you always want to be able to have those relationships because you might go back and drive that car or work for that person. You never know what the scenarios are."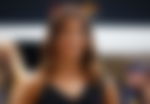 Tyler Reddick recently announced a shocking move to Denny Hamlin and Michael Jordan's team 23XI Racing for 2024. This news came only days after it was confirmed that Reddick would continue for the 2023 season with RCR.
The timing of this announcement is sure to cause displeasure in the RCR garage.
Denny Hamlin thinks it was a good decision to sign Tyler Reddick for the team
According to Denny, he had a conversation with Reddick back last year. After which, Denny was inclined towards signing him.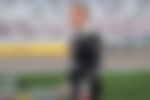 During a 23XI Racing call, a random Reddick appeared on the video conference. Before other puzzled people on the video conference could make sense, Denny Hamlin announced the surprise signing of Tyler Reddick for the 2024 season.
ADVERTISEMENT
Article continues below this ad
Denny said, "I watched him, I raced against him. I wanted him and I got him".
Watch This Story: From Hamlin to Dale Earnhardt Jr Danica Patricks Most Bitter Nascar Feuds
ADVERTISEMENT
Article continues below this ad
At this moment, it is unclear as to which car Tyler will drive or who will be the sponsors for him. But Hamlin assured that now that they got him on board, they'll be able to figure out the rest soon.
Moreover, Denny is known to be a good businessman, and being a NASCAR driver himself, he understands the ins and outs of the sport. We look forward to seeing him race next to Bubba Wallace and Kurt Busch soon. While it is known that Bubba and Kurt are to remain for the 2023 season, the news is still scarce about them continuing with the team in 2024.
Edited By: Ranvijay Singh