Kevin Harvick Welcomes 'New Stewart-Haas Racing' Fan, Rapper DaBaby, at Brooklyn Nets NBA Game
Published 03/11/2022, 2:45 AM EST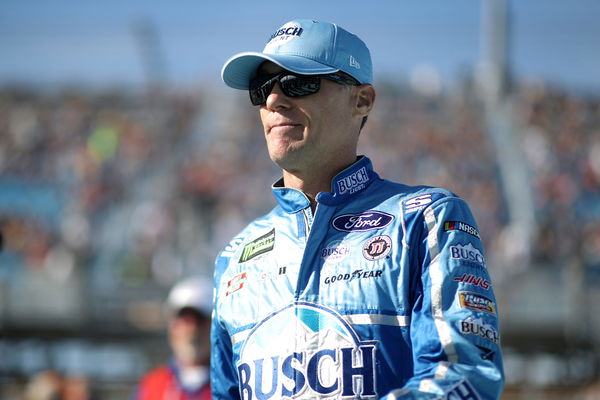 Earlier, the Brooklyn Nets faced off against the Charlotte Hornets, winning their game. There was also a bit of star power among the spectators, as rapper Jonathan Lyndale Kirk, also known as DaBaby turned up. However, it seems that he had an interesting attire during the game, and Kevin Harvick noticed.
ADVERTISEMENT
Article continues below this ad
As it turns out, DaBaby was wearing a jacket that looked like Kevin Harvick's racing suit. Needless to say, the #4 Stewart-Haas Racing driver wholeheartedly approved of the fashion choice. When Kyrie Irving dropped 50 points during the game, he went up to DaBaby and embraced him. Then, the NBA star took off his jersey and gave it to the rap artist.
ADVERTISEMENT
Article continues below this ad
Harvick commented that the jacket looked good on the 30-year-old musician. The jacket in particular was the familiar sky blue Busch Light #4 jacket. Admittedly several fans joked that he probably would not have heard of Kevin Harvick. However, others insisted that since he was largely based in Charlotte, he would have surely been familiar with NASCAR.
ADVERTISEMENT
Article continues below this ad
How is Kevin Harvick performing in the 2022 NASCAR Cup season?
Admittedly, he has not had the best start to his Cup Series campaign. At the Daytona 500, he was classified 30th after getting involved in a few scrapes. Fortunately, he had a better run at the Auto Club Speedway, finishing in an excellent 7th place. However, he could only muster 12th place at the Las Vegas Motor Speedway.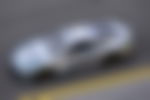 Although it has been a sluggish start for him and Stewart-Haas Racing, there is plenty of time. This is because the season is long and there is time for him to catch up. Austin Cindric has already proven that the Ford cars are pretty quick, so Harvick will be keen to get a win soon. His current results place him in 16th place, but there is scope for improvement in future races.
ADVERTISEMENT
Article continues below this ad