Kevin Harvick's Crew Chief Reacts as Timing of Tom Brady's NFL Comeback Coincides With Phoenix NASCAR Cup Race
Published 03/15/2022, 4:05 AM EDT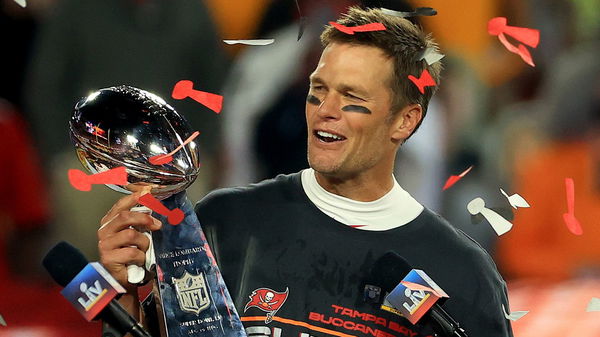 For the last three weeks, the NASCAR Cup Series race on Sunday was more or less the most viewed sporting fixture across the United States. However, the past Sunday, most eyes were glued on Tom Brady. And it was only natural. The seven-time Super Bowl winner had announced a comeback after two months of retirement, something that really astonished Rodney Childers, the crew chief of Kevin Harvick.
Brady took to social media to announce his comeback.
He wrote, "These past two months I've realized my place is still on the field and not in the stands. That time will come. But it's not now. I love my teammates, and I love my supportive family. They make it all possible. I'm coming back for my 23rd season in Tampa. Unfinished business LFG."
ADVERTISEMENT
Article continues below this ad
Incidentally, this announcement came just after the Phoenix race that surprised Rodney Childers as he tweeted, "Did @TomBrady really Un-retire during the race?!?"
Kevin Harvick could've called it quits after the 2021 season
In his appearance at the Dale Jr Download podcast, Kevin Harvick confessed that he was going to retire after the 2021 season. "I was [going to be done]. '21 was originally it. As far as, you know how it goes, as far as the financial planning and how life was going to look, it was all set up," he said.
Harvick revealed he started "having conversations" about what lay next after his career in NASCAR. And weirdly, it was those conversations that led him to extend his career for two more seasons, through 2022 and 2023.
ADVERTISEMENT
Article continues below this ad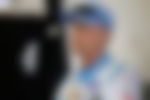 Kevin Harvick described how he's at a point in his career where it's just about the joy of racing around the people he's close to.
"Racing the car is, I love the competitive side of it, and being in there and being able to develop a new car and have that knowledge — it's going to be frustrating," Harvick said.
ADVERTISEMENT
Article continues below this ad
"It's going to be frustrating, but there's also that reward."