Key Sponsor of Chase Elliott Continues Tirade Against Kyle Larson Amidst Heated Hendrick Rivalry: "If You Can't Beat 'Em, Wreck Em!"
Published 08/25/2022, 9:43 AM EDT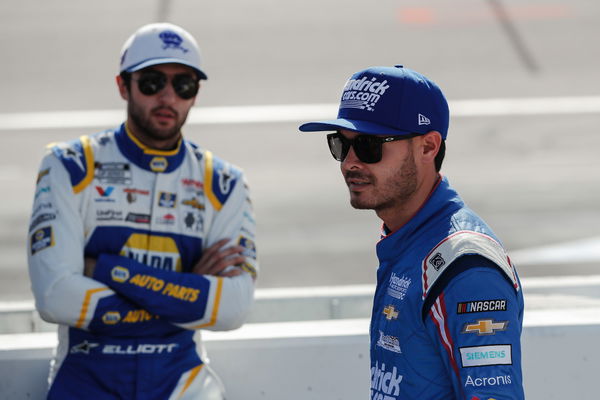 Kyle Larson has won two races in the 2022 Cup Series season so far. But the fascinating part is that none of those wins came without a fight with his teammate, Chase Elliott.
The Eliott-Larson rivalry has been stirring up in Hendrick Motorsports for quite some time now. And we got a taste of it once again at Watkins Glen. Interestingly though, the duo had a bout at their rivalry back in late February at the Auto Club Speedway. But first, let's look at what really happened at Watkins Glen.
ADVERTISEMENT
Article continues below this ad
Larson and Elliott started the race side by side during the late-race restart. Although the #5 had the faster inside line, he took an extra step and ran wide to push his teammate in the #9 further out. Now, whether that was a racing incident, or an intentional move from the 2021 Cup Series champion is still up for debate. Yet, it provided him enough of an advantage to take the win.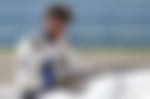 Although it made fans of the #5 car pretty happy, fans of the Elliott family's golden child can't help but point the finger at Larson. In fact, one of Chase's key sponsors, the Dawsonville Pool Room, even tweeted against the Watkins Glen winner.
But they give a special mention to one Tweet in the past. So, what is the Tweet they're referring to?
Chase Elliott and Kyle Larson's feud have its roots at Fontana
Earlier, we talked about a fight between the Cup Series Champion duo at Hendrick at Auto Club Speedway. Well, the Tweet pays homage to another Tweet the Dawsonville Pool Room put out after their fight ended with some harsh words.
Essentially, considering another fight between the two, the sponsor is implying that their previous Tweet is still relevant. Of course, the Tweet throws shade at the driver of the #5 car. But what happened at Fontana? Let's take a look.
ADVERTISEMENT
Article continues below this ad
Elliott was gaining on the #5 and tried to take a faster line to overtake him. But in the nick of time, Larson turned to the outside, bumping the #9 and pushing him out to the barrier. Naturally, this caused Chase to lose some control and twitch, and even spin out later.
Of course, Elliott wasn't happy and ever cursed at Larson on the radio, as he called him a "Stupid motherf*cker!"
ADVERTISEMENT
Article continues below this ad
Watch this Story: From Kyle Larson to Denny Hamlin: Chase Elliott's Most Heated Moments
Finally, whether we like it or not, there is clearly a rivalry developing under Rick Hendrick's nose. And this may or may not exaggerate once we head into the playoffs. What do you think will happen? Let us know in the comments.