"Kiwis Can Fly" – Fans Left Dumbfounded as Kyle Larson's Rival Pulls of Scarcely Believable "Doc Hudson" in Real Life
Published 11/27/2022, 11:45 AM EST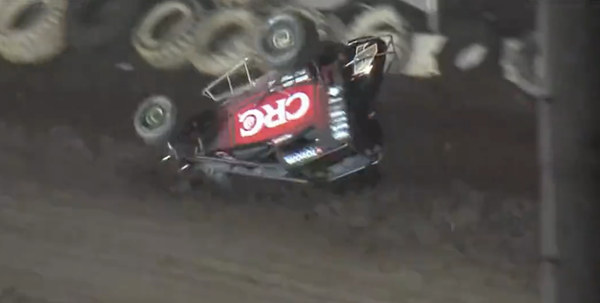 Kyle Larson also participates in dirt racing, mostly during the off-season and sometimes during the regular season as well. Recently, Larson's long-time rival, New Zealander Michael Pickens, recently accidentally performed a completely perfect barrel roll, during the USAC National Midget Series.
Pickens was taking a turn when his midget car flipped into the air and miraculously landed back on its wheels, completing a perfect barrel roll. Right after the incident, Pickens continued driving ahead as if he planned everything. He obviously did not plan the move, however, he got out lucky. It could have ended far worse than this if n.
ADVERTISEMENT
Article continues below this ad
Back in 2019, Pickens and Larson battled each other on track. In the process, they put up a wonderful show for the fans watching. The two continued to swap places for the lead and eventually, the Hendrick Motorsports driver grabbed the win. Throughout their duels on track, both drivers have shown immense respect toward one another. Even after the race, Pickens and Larson came to the front stretch for a handshake. This wasn't the first time the pair had battled for the race win. Earlier, the duo had another hard-fought race back in Auckland.
Later during an interview, Larson praised Pickens and his racing ability calling the Kiwi to be "the top five midget drivers in the world." Pickens, on the other hand, told the media that he had given everything. He also stated how Larson completes every lap with pinpoint accuracy and if one had to beat the NASCAR Cup champion, then they'd have to match Larson's skills on track.
Fans react as an opponent of Kyle Larson pulls off a barrel roll
Kyle Larson's USAC National Midget rival's incredible move where he took flight, finished a barrel roll, and then landed cleanly back on his tires, left fans flabbergasted.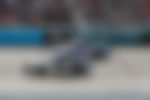 Pickens himself asked if he got a 10 for that performance. Meanwhile, the fans stated that the move was badass and that they even saw it happening live and still couldn't believe it.
That was badass I was watching it live an still didn't believe it

— Justin Taylor (@jaytay3321) November 24, 2022
Another driver Also just Kept it going in the 360s! 👀

— The Dingus Drunk (@DrunkDingus) November 24, 2022
If that was a winged sprint car, he'd be done

— savingezra (@savingezra) November 24, 2022
ADVERTISEMENT
Article continues below this ad
ADVERTISEMENT
Article continues below this ad
WATCH THIS STORY: Bubba Wallace Sheds Light on His Fatal "Mistake" That Kicked Michael Jordan & Denny Hamlin Out of NASCAR Owner Playoffs at the ROVAL
Both drivers have showcased amazing racing between each other and we hope they continue to do so in the future.
Edited By: Akash Pandhare