Kyle Busch Admits JGR is 'Definitely Behind' NASCAR Rivals Hendrick Motorsports, Team Penske
Published 03/10/2021, 5:30 AM EST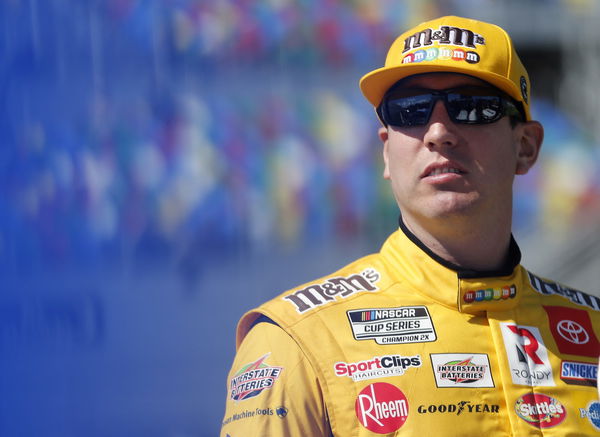 ---
---
At the end of the NASCAR Cup race at Las Vegas, Kyle Busch emerged as the third fastest. After an admittedly sluggish start to his campaign, Busch is steadily picking up the pace. Unfortunately, he has confessed that the progress is not fast enough for his liking. As per Busch's own admission, Hendrick Motorsports and Penske have surged ahead.
ADVERTISEMENT
Article continues below this ad
He said, "I mean, certainly the Hendrick guys have come to play. They were really fast here last year with Chase. I thought Chase was fast early in the race. I never saw the front, so I don't know. I think I seen him up there."
As a result, the #5 of Kyle Larson was able to emerge triumphant. This only goes to prove that the Hendrick Motorsports team is pretty quick, something that Ryan Blaney also noticed.
ADVERTISEMENT
Article continues below this ad
What else did Kyle Busch say?
The Joe Gibbs Racing driver also observed how the #2 car of Brad Keselowski was running up front. Kyle Busch acknowledged that Keselowski was fast all day. Moving onto the other two Penske cars, he noted that the #22 was not as quick, and the same could be said of the #12 car.
"Yeah, I mean, we as JGR, we are definitely a little bit behind. We'll continue to try to work on that and get better. But as the perception seems to be, Hendrick and Penske are certainly ahead of us, yes," Busch added.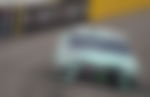 Luckily for Blaney, he managed to fare a little better than Joey Logano's #22 car. However, Kyle Busch shifted the conversation back to his own team, and his assessment was not very positive. The 35-year-old noted that the Joe Gibbs Racing team is a little bit behind the rest of the pack.
ADVERTISEMENT
Article continues below this ad
Obviously, Busch insisted that he and the team will continue working around their issues. Unfortunately, he cannot expect an instant miracle and suddenly start winning races. For the moment, it appears that Hendrick Motorsports and Team Penske hold the advantage.
Despite this, Kyle Busch and his Joe Gibbs teammates will not give up. Christopher Bell has already proven that the team is capable of winning. So the onus is now on Busch and his teammates to step up and give Hendrick and Penske a fight.
ADVERTISEMENT
Article continues below this ad