Kyle Busch and Denny Hamlin Express Interest to Be Part of NASCAR Legend Tony Stewart's SRX League
Published 01/17/2021, 11:30 AM EST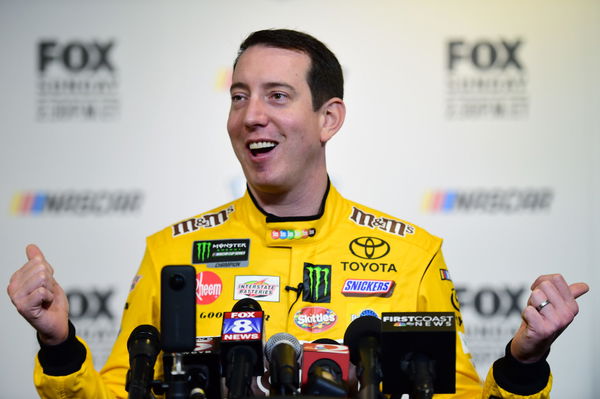 ---
---
One of the major racing series making its debut this year is the Superstar Racing Experience. A venture spearheaded by NASCAR legend Tony Stewart and his team, the competition certainly has created some buzz in recent times.
ADVERTISEMENT
Article continues below this ad
It has now become official that the 6-race series will start in June 2021, extending to a variety of circuits across the country. Some big-name drivers like Stewart himself, Bill Elliott, and Tony Kanaan have already signed up for the challenge.
But SRX's Twitter administrator thought it would be wise to bring in a few more 'ringers' to supplement and support the new series. The handle then reached out to quite a few interesting names that are currently active in the NASCAR circuit.
ADVERTISEMENT
Article continues below this ad
SRX 'paged' big-name drivers like Kyle Busch and Denny Hamlin, among others
The series' initial tweet read, "We know everyone can't run a full season. So, who wants to be part of our RINGER team?"
SRX subsequently tagged the Twitter handles of 7 drivers asking them to consider gracing the competition with their presence!
Busch. being one of them, sportingly responded with a GIF that conveyed his intention of readiness. To which SRX came out with a reply of their own, "You bring the m&m's we'll bring the car."
Similarly, Hamlin acknowledged the appeal, with his followers offering a number of different responses. Could we soon the Joe Gibbs Racing No.11 take to a late model on one of the short tracks then?
NASCAR drivers will have to balance their commitments in order to take part in SRX
ADVERTISEMENT
Article continues below this ad
Busch, Hamlin, and all other NASCAR drivers would have commitments in their respective division campaigns. The period of June-July 2021 would see them occupied right in the midst of the regular season.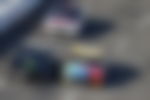 One advantage from SRX's end is that the races would be held on Saturday nights. Considering the swift nature of short track races, it could be feasible should a driver wish to compete in both NASCAR and SRX.
ADVERTISEMENT
Article continues below this ad
The venture brought to us by Stewart and Ray Evernham has shown signs of promise. Thus, there surely will be a great deal of interest from racing fans when the series eventually gets underway later this year.