WATCH: Kyle Busch and Wife Samantha Announce News of Second Child in May 2022
Published 11/17/2021, 2:00 AM EST
By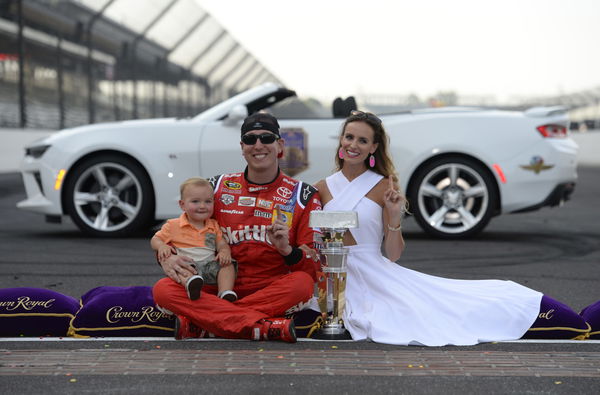 Everyone knows that Kyle Busch isn't the most lovable or friendly driver on the NASCAR grid today. He has a tough exterior, even though it's probably for a reason. But outside of NASCAR, Busch's love and dedication for his family makes him quite a pleasant person. He married author and influencer, Samantha Busch in 2010, and the couple had their first child, a son, Brexton Locke Busch in 2015.
But now, the family of three is set to welcome a new member.
Kyle Busch & Samantha Busch took to Twitter to announce the news of their second child. A girl, 'Baby Busch', who will step into this world in May 2022. They also revealed that the girl will be born through surrogacy.
ADVERTISEMENT
Article continues below this ad
"You can't have a rainbow without a storm," says the text in the charming video announcement.
Kyle and Samantha Busch have suffered a lot of unfortunate and heartbreaking moments in their parenthood in recent years. The couple endured a miscarriage in 2018, which was followed by a failed IVF cycle in 2019 and a failed surrogate cycle in 2020. Despite changing clinics earlier in 2021, the couple suffered yet another miscarriage.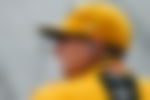 Kyle Busch and his family
Of course Kyle Busch's elder brother Kurt Busch is one of the best NASCAR drivers of his generation. But the younger Busch's own family is also full of successful individuals with a fighting spirit and grit.
His wife Samantha Busch is a psychology major, a successful entrepreneur and an author.
She released a book in March 2021, titled 'Fighting Infertility'. This book covers the couple's journey through their unfortunate events and contains advice from experts and professionals to people who may suffer from the same.
Samantha Busch also started and manages the 'Bundle Of Joy' fund with her husband.
ADVERTISEMENT
Article continues below this ad
Busch's son, Brexton, recently began his racing journey by following in his father's footsteps. The young Busch began his 'career' by racing in the Beginner Box Stock car series. Brexton Locke Busch not only won like his father in NASCAR, but he also started his 'career' a year earlier than Kyle Busch, who started racing at six years of age.
ADVERTISEMENT
Article continues below this ad
Kyle Busch, his fans and honestly everyone will feel happy for him and his family with the baby announcement. They've suffered a lot personally over the years, and now it seems like the rainbow will finally shine over the family, as the storm seems to have passed.