Kyle Busch Becomes the Latest Victim of the Chevrolet Curse After Record $400,000 Hendrick Motorsports Fiasco Shook the NASCAR World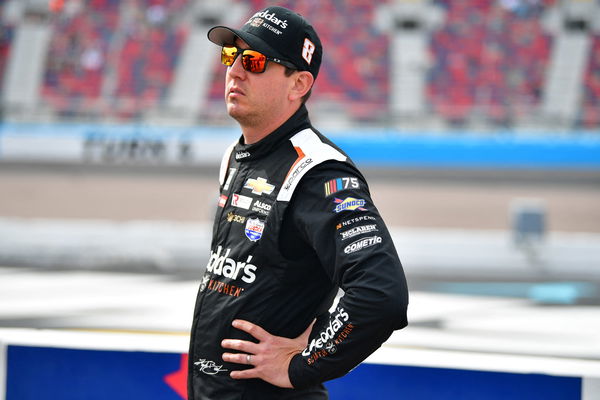 NASCAR brought down the hammer on Hendrick Motorsports when they handed out penalties never seen before. Hundreds of points were deducted and hundreds of thousands of dollars of fines were handed to Rick Hendrick's team after his cars were found to be in violation of NASCAR's very strict rules. But it seems now that it may not be an HMS-specific problem after what happened to Kyle Busch.
Ahead of the Cup race in Atlanta this weekend, Busch's #8 Chevrolet Camaro reportedly failed the tech on two separate occasions. This meant he lost not only his car chief but the #8 team also lost the pit stall selection.
Kyle Busch car chief ejected and team loses pit stall selection for failing tech twice. They passed on third time. All other cars passed on first or second time. A's pic.twitter.com/hO5lPJ8if3

— Bob Pockrass (@bobpockrass) March 18, 2023
ADVERTISEMENT
Article continues below this ad
Because of this, many NASCAR fans formulated a theory that what happened recently to HMS may not exclusively be an HMS problem, but rather, a Chevrolet problem.
Does the Kyle Busch news point to a bigger problem in NASCAR?
Once the reports of Busch losing his car chief and the pit stall selection started making rounds, several NASCAR fans wondered if what was happening was a problem related to all Chevrolets.
It's worth noting that so far this season, Chevys have outperformed Fords and Toyotas by a significant margin not just in terms of pace, but in terms of consistency as well.
It's now a Chevy problem at this point

— Michael Flanigan (@mikeybudge) March 18, 2023
NASCAR is "picking on Chevrolets"

— Aubrey Myers (@lusb15) March 18, 2023
WATCH THIS STORY | "You Gotta Give What You Get" – Denny Hamlin Reveals His Gripe With Travis Scott and Drake
Busch is bringing a big change to RCR
When Richard Childress Racing announced they'd be signing Kyle Busch, it was immediately looked at as a relationship that will benefit both parties mutually. In particular, RCR was expected to get a major boost after the two-time Cup champion's arrival based on his mindset and how he operates his craft.
And that has indeed turned out to be the case.
Andy Petree, the Vice President of Competition at RCR claimed Busch is "bringing things to the table" they've never had. Austin Dillon too also pointed toward the quality of feedback the #8 driver offers.
ADVERTISEMENT
Article continues below this ad
"You're probably never going to have to doubt any kind of feedback from him," Dillon said as per NBC Sports. "If he says the cars are struggling here, we go to work on that."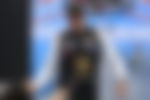 However, despite the positive wave of change Busch has brought to RCR right from the get-go, do you think the penalty could sour the mood in the coming days?
ADVERTISEMENT
Article continues below this ad
Let us know in the comments below.
Edited By: Nischal Kandpal