Kyle Busch Channels His Inner Tony Stewart With "Nobody Gives Two S**ts" Take After Ex-JGR Teammate Denny Hamlin's Questionable Move On Ross Chastain
Published 03/19/2023, 12:45 PM EDT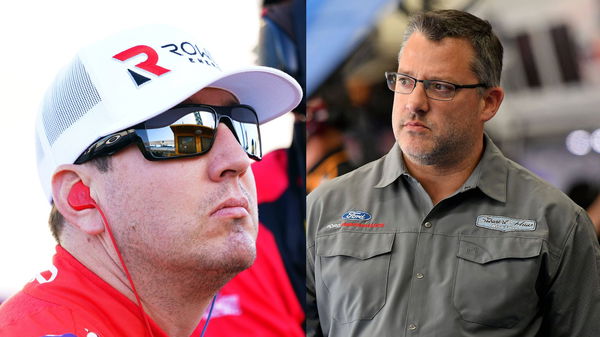 Crazy scenes unfolded this week as Denny Hamlin intentionally wrecked Ross Chastain in Phoenix, admitted to it afterward, and got handed a penalty by NASCAR for doing what he did to Chastain. As a consequence, a big point of discussion ahead of the race in Atlanta has been what is considered right and wrong in racing hard against each other, which according to Kyle Busch is pretty simple.
The Richard Childress Racing driver recently claimed drivers who "drive over somebody" because they didn't like how they were raced by a certain driver should expect to be "punched in the face afterward."
Kyle Busch then opened up about him being from a different era of racecar drivers who had mutual respect and a racing etiquette between them—something that was reminiscent of a Tony Stewart response from a few years ago.
ADVERTISEMENT
Article continues below this ad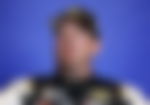 Kyle Busch makes bold claims about modern-day NASCAR drivers
Speaking ahead of the Cup race in Atlanta this weekend, Kyle Busch claimed drivers today have "completely lost any sense of respect" for each other. "That's where the problem lies, is that nobody gives two s**ts about anyone else," he said.
"It's just the problem where everybody takes advantage of everybody as much as they can, we're all selfish, granted, but there was an etiquette that once did live here. I think Mark started it, Tony [Stewart] lived by it, I think Jeff [Gordon] lived by it, Bobby Labonte, Rusty [Wallace] for the most part, Dale Jarrett for sure, I mean, it did exist," Busch continued.
"That's gone."
Watch This Story: Denny Hamlin refuses to "point fingers" at perennial enemy Ross Chastain after LA Colisuem fallout
Tony Stewart also mentioned the lost racing etiquette in 2018
Considering what Busch said about drivers having no respect for each other today, one can't help but be reminded of similar words uttered by Tony Stewart in an interview from 2018 with Kyle Petty. Stewart dissected his reputation for being a "hothead," and why it wasn't without reason.
"I didn't just choose to get mad at someone for no reason. Something always happened that led to it. When I came into NASCAR, you had Dale Sr, you had Rusty Wallace, Dale Jarrett, Jeff Gordon, Bobby Labonte, Terry Labonte, there was a very well-understood etiquette involved in how you raced each other," Stewart had said.
ADVERTISEMENT
Article continues below this ad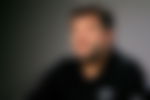 As per Stewart, the problem began to arise as time went on and as newer drivers started coming in, and the older guard just wasn't there anymore.
"These guys that are coming in 2009, and now coming up on 2019, totally different etiquette. The rules of the race, so to speak, changed, and I always raced guys the way I wanted to be raced," he added.
ADVERTISEMENT
Article continues below this ad
Do you think the racing etiquette in modern NASCAR is lost forever? Or could it be brought back once again?
Edited By: Nischal Kandpal