Kyle Busch Comes Out With a Sensational Claim About His Future Amidst NASCAR Uncertainty With Joe Gibbs Racing
Published 05/23/2022, 10:15 AM EDT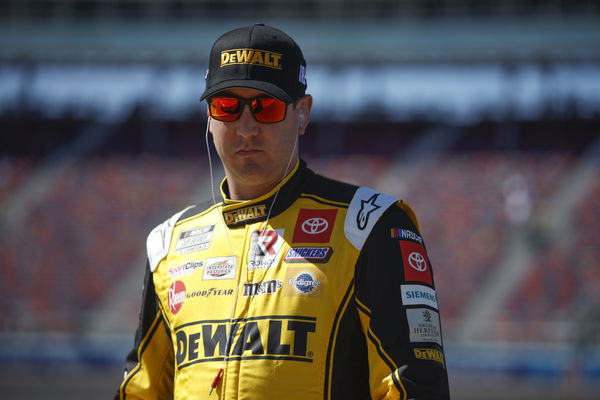 Amidst the uncertainty surrounding his future post this season, Kyle Busch was asked whether winning the NASCAR All-Star race, considering the huge payout, is important for him from a financial standpoint. And as expected, he had a very Kyle Busch answer to the question.
"Are you insinuating I'm broke?"
ADVERTISEMENT
Article continues below this ad
However, he then went on to reveal something about his career that could very well be a possibility, all things considered.
"You should be considering the best thing I got going right now for next year is a test driver. Sim driver. I did hear though that that pays over 100 grand so I'm excited about that," Busch said.
Will we see Kyle Busch try out his hand at the Indy500?
In the same interview, Kyle Busch was asked whether he's considering giving Indy500 a shot. After all, his brother Kurt Busch had also run in the iconic race, and more recently, seven-time Cup champion Jimmie Johnson is all set to take part in it this weekend.
Anyway, Busch answered the question by claiming that the single-seater crown jewel is "certainly" on his radar.
ADVERTISEMENT
Article continues below this ad
"The year that I had it sold and committed and sponsorship was there and everything like that, I got told no. And then I haven't necessarily tried to sell sponsorship since, but there was an easy verbal yes, commitment," he added.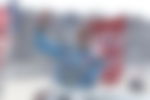 Kyle Busch went on to describe that as for his case, as of now, "things have changed" but he's still excited to cheer for Jimmie Johnson, his "old pal." 
ADVERTISEMENT
Article continues below this ad
Watch This Story: From NFL Star Aaron Rodgers to a NASCAR Driver: List of Danica Patrick's Ex-Boyfriends
"He's always been fast in stock cars and everything else so it's no surprise to see him being up on the charts this time around. And looking forward to seeing him go next Sunday," he added.
Edited By: Ranvijay Singh