Kyle Busch Explains How He Worked on Mistakes From 2020 NASCAR Season for Success in 2021
Published 04/02/2021, 10:15 AM EDT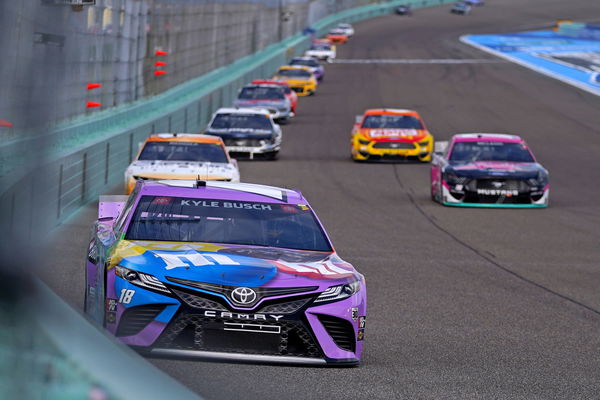 ---
---
Kyle Busch had a season to forget in 2020, with just one win throughout the year. His start to 2021 has also not been up to the standards he has set, with just 2 Top-5 finishes so far in 7 races.
ADVERTISEMENT
Article continues below this ad
However, every top driver has an off-season from time to time. Busch has worked on a few things and is keen to apply those learnings this year as he aims to get that win much earlier this time.
The Joe Gibbs Racing star feels that there were more mistakes that cost them heavily last season and those mistakes outweighed the positives.
ADVERTISEMENT
Article continues below this ad
His win at Texas Motor Speedway towards the end of 2020 gave Busch and the #18 team a good idea of how to approach the 2021 season.
"Some of the biggest things, more so than what we did right was what we did wrong. Trying to fix the wrongs and come up with solutions.
"I kind of think we have a better sense of that especially from our race at Texas," Busch said in an interview with NASCAR.com.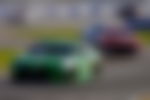 Kyle Busch opens up on his mistakes in the 2020 NASCAR season
The team had a specific philosophy and strategy going into the 550 downforce package races. However, that strategy did not work for them all year.
"We kind of had this philosophy of how to do things, build cars, and whatever for the 550 package. It just was not working for us, we were striking out," Busch said.
Come Texas, and they changed their plans for the race. Already out of contention for the Playoffs, the team had nothing to lose and tried to do things differently. The result was a victory that kept Busch's streak alive with a win in 16 consecutive seasons.
"We completely revamped that thought process for Texas, and low and behold, we had a fast car and we won the thing. I think we're gonna have a better sense of the 550 package races for this year," Busch explained.
Busch trains his focus towards 750 downforce package races
This year, though, NASCAR is running lesser races with the 550 downforce package and more with the 750 package (23 of 36 races). Busch admitted that they lagged behind in those races as well, in 2020, and need to work on it for 2021.
ADVERTISEMENT
Article continues below this ad
The likes of Chase Elliott and Joey Logano were among the fastest drivers in those races, believes Busch.
"We weren't the best of the 750 (lower downforce package) guys that went to the race track each and every week. The 9 was certainly one of the best, the 22 was up there as another one. We were somewhere from 5th-8th," he said further.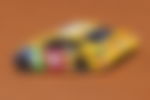 So far, Busch has done well in the 550 races, at Atlanta, Homestead-Miami, and Las Vegas, with Top-10 finishes in each race. However, most of the 750 races are yet to happen and it will be interesting to see how Busch deals with those races.
ADVERTISEMENT
Article continues below this ad