Kyle Busch Expresses His Dislike for NASCAR Next Gen Car
Published 09/03/2021, 11:56 AM EDT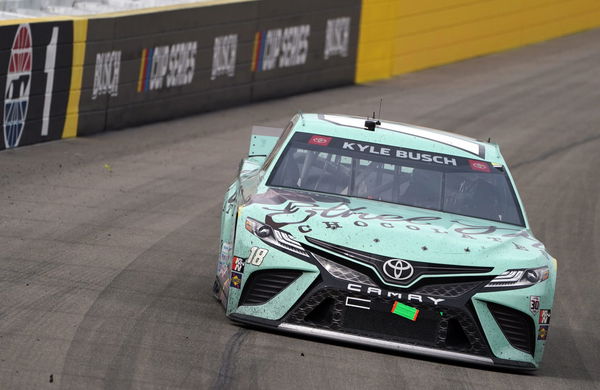 This weekend marks the start of the 2021 NASCAR Cup Series playoffs. Joe Gibbs Racing driver Kyle Busch will be one of 16 drivers gunning for the crown. The #18 driver is currently seeking his third NASCAR Cup Series championship, to add to his 2015 and 2019 titles.
However, there are also a number of eyes trained on the upcoming 2022 season. This is because everyone will be able to see the Next Gen race cars in their full glory. Unfortunately, not everyone is a big fan of the new car from a theoretical standpoint, and that is Kyle Busch.
"Yeah, I've kind of seen it, but I haven't driven it," Busch said. "From my vantage point, when you take out all of the ability for race teams to be creative and ingenuity, the engineering aspect, everything is gone. It's just a race of engine development, I guess, that's all the manufacturers have any say over the new car, is what engine is in it and what their engines do and that sort of stuff.
ADVERTISEMENT
Article continues below this ad
"I'm not necessarily a fan of it, I think it's a step in the wrong direction, but it's what we've got."
Will Kyle Busch change his opinion?
ADVERTISEMENT
Article continues below this ad
All throughout 2020 and 2021, many drivers have praised the Next Gen cars. Evidently, Kyle Busch is the first nay-sayer at the moment. The likes of Martin Truex Jr. and Kurt Busch have given their inputs to improve the cars. This only came after they have had runs in the prototypes. However, none of them had anything particularly negative to say about the cars.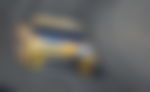 Although the younger Busch is notorious for being very vocal, he has not exactly had a taste of the car. Apparently, he was not overly fond of the low horsepower, high downforce package.
ADVERTISEMENT
Article continues below this ad
On the bright and hopeful side, Busch's opinion could change once he samples it for the first time on the track. Until then, Kyle Busch will reserve his judgement and focus on his 2021 Cup Series playoff campaign.