Kyle Busch Expresses His Helplessness Amidst Brad Keselowski's Wreck That Suckered Punch His Race at Darlington
Published 05/08/2022, 7:58 PM EDT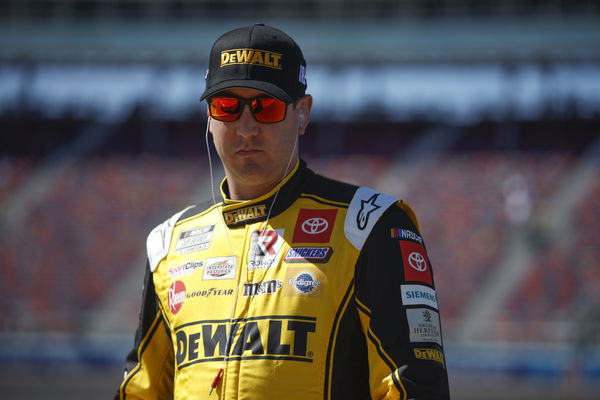 NASCAR can be quite cruel sometimes. One moment you're running in a good position and the next moment, somebody else starts a chain reaction from a wreck that collects you and takes you out of the race. That's more or less what happened with Kyle Busch at Darlington.
The Joe Gibbs Racing driver was running in the fifth position in Stage 2 of the race when Brad Keselowski, in 22nd place, blew a tire and ended up affecting Busch's race in the worst way possible.
ADVERTISEMENT
Article continues below this ad
Speaking in an interview after his retirement from the race, Busch described how he had "nowhere to go" when the Keselowski incident took place.
"Just the (No.) 6 car blew a right-front tire off of (Turn) 2 and I had nowhere to go, just got collected up and something not of our doing, but it's frustrating for having a good M&M's Camry," he said.
"It was nice to be running top five, lead some laps there, and it just felt like we're trying to hone in on the setup — the short-run versus the long run — and where we want it to be good and what all was going to pay dividends at the end of the day. But oh well."
Kyle Busch to Trackhouse Racing?
After his own comments on his future, the NASCAR community is currently speculating just where Kyle Busch would end up should he not continue with Joe Gibbs Racing post this season.
One of the recent of these speculatory comments came from tire changer, Ryan 'Skip' Flores, who urged Justin Marks, the co-owner of Trackhouse Racing to collect Busch if he's "on the table." 
ADVERTISEMENT
Article continues below this ad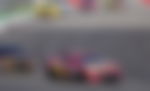 "If you're Justin Marks and if Daniel Suarez doesn't win at the end of the year and Kyle Busch is on the table," he said. "This guy (Kyle Busch) is the best driver that's on the race track right now."
"The most accomplished driver on the race track right now."
ADVERTISEMENT
Article continues below this ad