Kyle Busch Expresses Pride After his Son Brexton Busch Wins his First Race
Published 09/27/2020, 8:30 AM EDT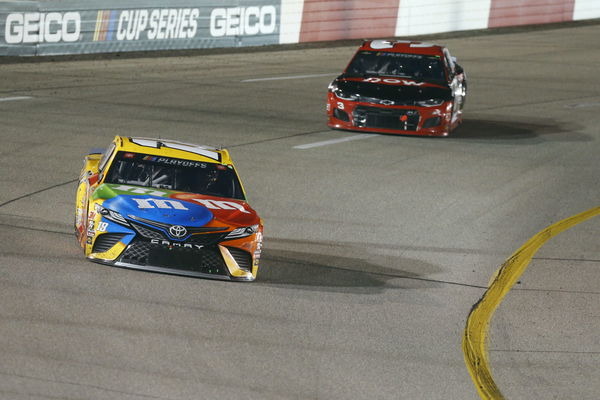 ---
---
Aside from being a NASCAR driver and champion, Kyle Busch is also a loving husband and father. Now it appears that he has started training the next generation of Buschs. To be precise, his son Brexton Busch, who has seemingly taken after his father.
ADVERTISEMENT
Article continues below this ad
Busch Jr. is steadily proving himself to be just as fast as his old man. This is because he won his first race in the Beginner Box Stock cars. Naturally, Kyle Busch was over the moon at the prospect of leaving the Busch racing legacy in safe hands.
Kyle has yet to bag a win in 2020. The #18 driver has come close on many occasions but has somehow fallen short of clinching the win.
ADVERTISEMENT
Article continues below this ad
Can Kyle Busch finally win a race in 2020?
Admittedly, the defending champion has what it takes to go out there and win races. However, he's been dreadfully unlucky at the Bristol Motor Speedway, as he was leading when Joey Logano got in the way.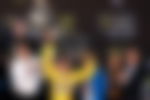 As a result, Kevin Harvick managed to sneak in and overtake. It is safe to say that Busch and Logano were quite unhappy with each other later.
The good news is that Kyle Busch is starting this weekend's race in Las Vegas, in 2nd place. Kevin Harvick may be on pole position, but the defending champion will be right on his tail. Behind them are Chase Elliott, Aric Almirola, and Joey Logano, who will be keen to stop the duo.
ADVERTISEMENT
Article continues below this ad
Of course, Kyle Busch will try everything in his power to stay as far away from Logano as possible. At the same time, he will be hoping to get a better start than Harvick. To be frank, Busch will not get a better opportunity than this to finally get the monkey off his back.
In the meantime, he can simply play the role of a proud father watching his son win his first-ever race. He can be sure that Brexton Busch will build on this and find his way to NASCAR at some point in the future.
When Kyle eventually retires, he could potentially mentor his son and have him follow in his path. Wouldn't that make for a magnificent sight!
ADVERTISEMENT
Article continues below this ad