Kyle Busch Fined Big Bucks After Darlington Race
Published 09/08/2021, 9:33 AM EDT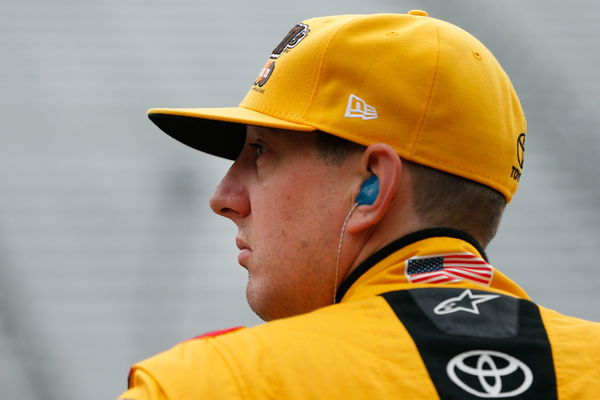 ---
---
In NASCAR, Kyle Busch is regarded as one of the most hot-headed drivers on the grid. However, at the Darlington Raceway, he performed one of the most bone-headed and idiotic acts ever seen in NASCAR. After a collision with Austin Dillon, he drove back to the garage to retire and nearly ran over a few people.
ADVERTISEMENT
Article continues below this ad
Obviously, the NASCAR officials investigated the incident and cracked down on him. Senior Vice President of Competition, Scott Miller said, "We take situations of safety very seriously. There is some internal discussions going on as we speak on that very topic. We haven't exactly landed on and got everyone together. It was a situation that could have been bad, fortunately nobody got hit."
ADVERTISEMENT
Article continues below this ad
Having said all that, Miller insisted that the sport does not tolerate putting people in harm's way for no reason. However, he admitted that there will be no points penalty. Instead, the governing body opted to take a different route for Busch's punishment.
What punishment is Kyle Busch facing?
ADVERTISEMENT
Article continues below this ad
Following the inquiry, the officials decided to hand Kyle Busch a $50,000 fine. According to the weekly penalty report, the #18 driver was guilty of actions detrimental to stock car racing and a safety violation. Furthermore, he breached the code of conduct guidelines under Sections 12.1.a, 12.5.2.5.a, and 12.8.a in the NASCAR rule book.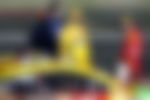 The first rule is concerned with violations that compromise the safety of an event. In other words, it refers to actions that pose a dangerous risk to the safety of competitors, officials, spectators, or others.
ADVERTISEMENT
Article continues below this ad
In all honesty, the driver may have been fuming after the contact and subsequent retirement. However, no amount of 'red mist' moments excuses putting the lives of people in danger, in a fit of rage. Kyle Busch was lucky to escape getting a suspension or, in the worst-case scenario, a race ban.