Kyle Busch Gives His Thoughts on First Experience in a NASCAR Cup Car on the Bristol Dirt Track
Published 03/28/2021, 8:45 AM EDT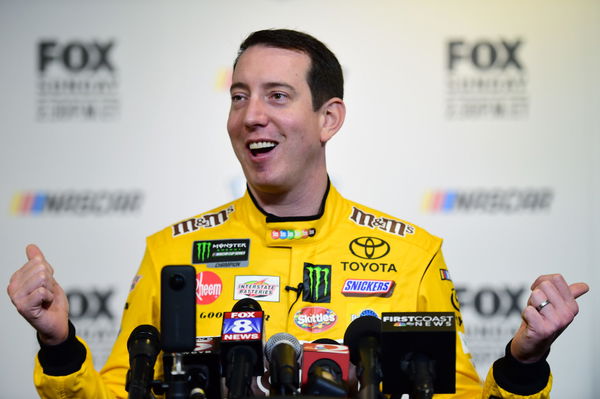 ---
---
The NASCAR Cup Series race weekend at the Bristol dirt track is currently ongoing. This event is special because this is the first Cup Series dirt race in the last 50 years. Truthfully speaking, this is the first time any of the current drivers are tackling the dirt race. Recently, Kyle Busch spoke about how his first taste of Bristol dirt racing was for him. Initially, he had a bit of trepidation about his chances of winning or getting a good finish.
ADVERTISEMENT
Article continues below this ad
Admittedly, he did take part in the Bristol Dirt Nationals and finished 11th, but the Cup race is a different ball game. Busch didn't do too badly, as he was third-fastest on the track. However, he is still downplaying his chances of winning the race or getting a decent result. He wrote on Twitter, "It's definitely different with a stock car on dirt. It's fun but also a challenge."
ADVERTISEMENT
Article continues below this ad
Kyle Busch: What lies ahead of him at Bristol?
Admittedly, he has had a sluggish start to his 2021 NASCAR Cup season. However, he is steadily finding his rhythm and is starting to bang in better performances. For this weekend's race, Kyle Busch once again fields an alternate livery. This one once again features the M&Ms messages on the front of his car.
ADVERTISEMENT
Article continues below this ad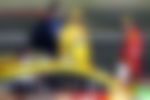 So far, Kyle Busch is on the hunt to grab a first win of the season. Once he does so, the 35-year-old can get his season on track. Truthfully speaking, he was bitterly disappointed to not put up a better fight in 2020. This was because, he was the 2019 Cup Series champion and featured almost nowhere in 2020. So, Busch definitely has some unfinished business in NASCAR.
In addition to that, if he does grab a win, he will have extended his win streak to 17 years. This puts him just one shy of equalling the all-time record for consecutive years with a win. Record aside, it will also serve as a massive morale booster. However, before he can think about any championships, he must look ahead to this race at Bristol.
ADVERTISEMENT
Article continues below this ad