Kyle Busch Issues 3-Word Response to NASCAR Hater for Insulting His 7-Year-Old Son, Brexton
Published 10/02/2022, 3:32 PM EDT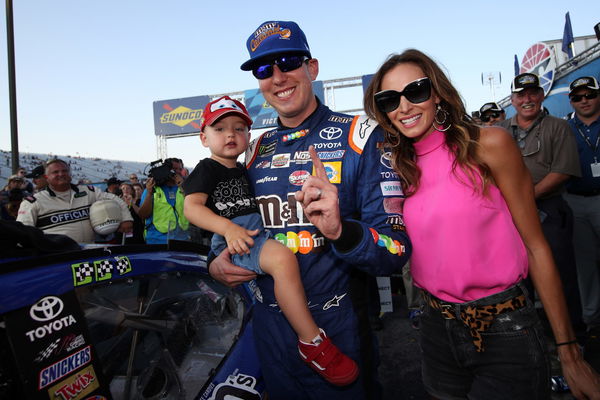 While Kyle Busch is competing in the NASCAR Cup Series, his son Brexton is continuing on the family legacy. Of course, he is only seven years old, so he is starting off at a grassroots level.
ADVERTISEMENT
Article continues below this ad
Coming back to his dad, the Joe Gibbs Racing driver is arguably not the most well-liked driver. However, he is not one to sit idly by, in the face of his critics. Especially when they go after Brexton, that is when he goes full Papa Bear, to protect Brexton.
ADVERTISEMENT
Article continues below this ad
Recently, one NASCAR fan said, "Damn! If my daddy was rich when I was racing I would have had more than two wins in five years." Of course, Kyle Busch did not take the insult too kindly and hit back in the only way he knew how.
He wrote on Facebook, "Bet you wouldn't"
Since then, the original comment of the fan has been deleted.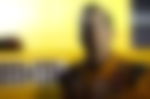 How did the community react to the spat between Kyle Busch and the fan?
Obviously, many were glad to see Kyle Busch at his absolute best on social media. In other words, they enjoyed seeing the hater being put in his place. At the same time, they were also a little incredulous that somebody was jealous of Brexton Busch's success on the track.
Imagine being jealous of the success a kid is having…

— Leftturn Lenny (@howielenny) October 2, 2022
Can someone explain to me why they feel the need to rip on a little kid who's learning to race and enjoys it? He's not an adult, can't defend himself nor should he have to. Let him grow, let him learn. Leave the kids alone.

— Brad S (@Bentley7652) October 2, 2022
Kids shouldn't be on Twitter (it's Facebook) so grown men don't attack them?? Do you have to let people know when you move too?

— Jeff Purvis Fan Councel (@JeffPurvisFan) October 2, 2022
ADVERTISEMENT
Article continues below this ad
Some people even wondered why haters felt the need to go after a child like Brexton. According to them, Brexton Busch is simply learning to race and enjoying himself out on the racetrack.
Since he is not an adult, he cannot defend himself from such slander, and shouldn't have to. Additionally, the boy shouldn't have to face such attacks from grown-ups.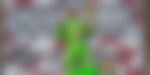 ADVERTISEMENT
Article continues below this ad
One thing is for sure, if you mess with Brexton Busch, be prepared to deal with an angry father. With Busch Sr being known to have a bit of a temper, he is not someone to be messed with.
WATCH THIS STORY: Bubba Wallace's Spotter Makes a Big Claim on Kyle Busch's Future After He Was the Only Playoff Driver To Skip Martinsville Test
Edited By: Ranvijay Singh