Kyle Busch Makes an Eye-Opening Statement on His NASCAR Retirement Plans Amidst JGR Issues: "When He's 18 & I'm Done, I'm Out"
Published 08/14/2022, 9:15 AM EDT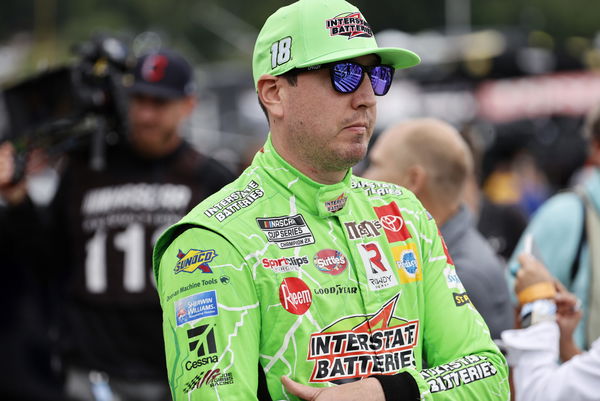 In a recent turn of events, Kyle Busch has given an answer about his future plans in racing.
ADVERTISEMENT
Article continues below this ad
Busch showed up at a press conference to announce his ideal plan and how he would prefer to race for his family team than deal with such a contract debacle ever again.
Moreover, fans also reacted to Busch's response and supported his train of thought.
ADVERTISEMENT
Article continues below this ad
During the conference, he told the media, "But to me, this situation right now is very important to me as well as Kyle Busch Motorsports, because wherever this next place is, whether it's Joe Gibbs Racing or whoever, I would like it not to have to go through this again, right?"
"I've got six, seven, maybe eight more years. If I play all this out perfectly, Brexton and I, we share a truck when he turns 16 years old. When he's 16 and 17. It's his when he's 18 and I'm done, I'm out."
He then adds, "You know what I mean like that's the perfect play. So if I can align all of that, you know the runway does exist for a Busch. Obviously, he's pretty talented, he wins a lot, he wins more than I do, I hear about it every day."
"So the runway for him, if you wanna look at it that way here's 30 years plus."
"So he can carry out this legacy a hell lot longer than I will."
This definitely sounds like a great plan to carry forward the Busch legacy down another generation, provided Brexton decides to carry on the same path as his father going forward.
Fan reactions to the statement made by Kyle Busch regarding his future plan
Hearing his statement, Busch fans took to Twitter and appreciated his thought process.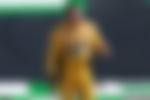 They also tweeted in support of the Joe Gibbs Racing driver, some exclaiming that "family" is the way to go. While some mentioned that realistically he had nowhere else to go in the Cup Series other than JGR.
You go @KyleBusch,family is always first. There comes a time when you and Brexton will be really driving against each other. Whoever wins will be proud of the other. Mark my words. Your time is now to spend on your own adventure along with your son. Enjoy and cherish these times

— Doug C (@Combsdg1) August 13, 2022
That's actually a really cool response from KB.

— Chaos Ball is Back! (@brandonsblog) August 13, 2022
KBM and Manufacturer support comes into play as well. Ford could argue getting KBM into the family is worth a few million more.

— Nick Boylan (@RandomSegments) August 14, 2022
I think it's his only option but at what point does Joe Gibbs quit messing with him and put Ty in the car? Everything we see It looks like it could be getting close to that.

— Chris (@Chris_021239316) August 14, 2022
ADVERTISEMENT
Article continues below this ad
Watch This Story: Kyle Busch – Net Worth Salary and Endorsements in 2022
He has very limited options, Hendrick does not need or want him, Penske won't touch him, RCR will never sign him, Hass won't pay him out of pocket, Gibbs is his only logical alternative, he knows it and is trying to squeeze all the $ that he can. I hope he gets it.

— Aj Gomes (@AjGomes14) August 13, 2022
ADVERTISEMENT
Article continues below this ad
We hope to see Kyle Busch race for at least a few more years with JGR if possible before carrying out his ideal future plan.