Kyle Busch Makes Most of Busy Weekend; Reveals Learnings From Bristol Dirt Nationals Before NASCAR Race
Published 03/21/2021, 10:00 AM EDT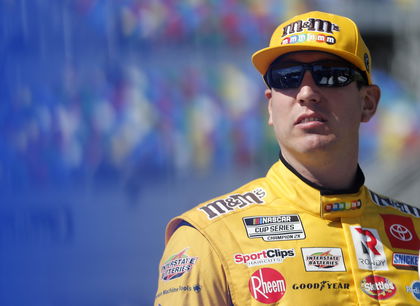 ---
---
Kyle Busch is having quite a busy weekend as a race car driver. The two-time NASCAR Cup Series champion won his 60th NASCAR Truck Series race on Saturday at Atlanta to get the perfect bit of preparation for the Cup race.
ADVERTISEMENT
Article continues below this ad
Busch's focus is split between Sunday's Atlanta Cup race and next weekend's NASCAR racing on the dirt track at Bristol Motor Speedway. To prepare for next week, Kyle also participated in the Bristol Dirt Nationals this weekend.
On Friday, he ran a Super Late Model at Bristol, getting his first taste of the track. He then landed in Atlanta for Saturday afternoon's Truck Series race. After winning the race, Busch hopped onto a flight back to Bristol for Saturday's main event. Now, he will return to Atlanta for the Cup race.
ADVERTISEMENT
Article continues below this ad
While Busch is doing all this to get a good feel of the Bristol dirt track ahead of the NASCAR weekend, he did admit that there is not much to learn about driving a specific car there, as the Super Late Model is 'nothing close' to the Cup car.
Kyle Busch explains what the Bristol Dirt Nationals taught him
However, Busch had certain other takeaways from Bristol this weekend, which he was looking forward to. While there is nothing from the cars, the Bristol nationals gave him a great idea of the track itself.
"Those cars are not even close to what we're going to run. It's just a matter of figuring out the track and feeling the track and getting some visuals," Busch said, just after his Truck win, and before the final day's action in Bristol.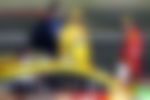 "The white line that we're running around is not the same white line that I'm always used to running around at Bristol. It's definitely different. Just trying to learn and see exactly what the race track feels like," Busch said further.
The Joe Gibbs Racing superstar has driven the Super Late Model cars before, but nowhere similar to a venue like Bristol.
Busch aims to use past experience for Cup race on Bristol Dirt
Busch said he is using his past experience of driving at Eldora, mixing certain aspects with the races at Bristol, and trying to figure out how a Cup car would handle there.
"The biggest, fastest place I've been at with those (cars) is Eldora. So just trying to remember what the grip level was like at Eldora and trying to remember what the grip level is at Bristol and then trying to think about what a Cup car would feel like," Busch explained.
ADVERTISEMENT
Article continues below this ad
Busch was a man on a mission on Saturday. After winning the Truck race, he drove from the back in the B-main feature at Bristol to finish second. He then bagged an 11th-place finish in the main race.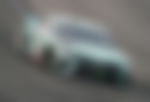 Busch will be keen to run a solid Cup race as well at Bristol next weekend. However, his immediate focus will be the NASCAR Cup race at Atlanta on Sunday.
ADVERTISEMENT
Article continues below this ad